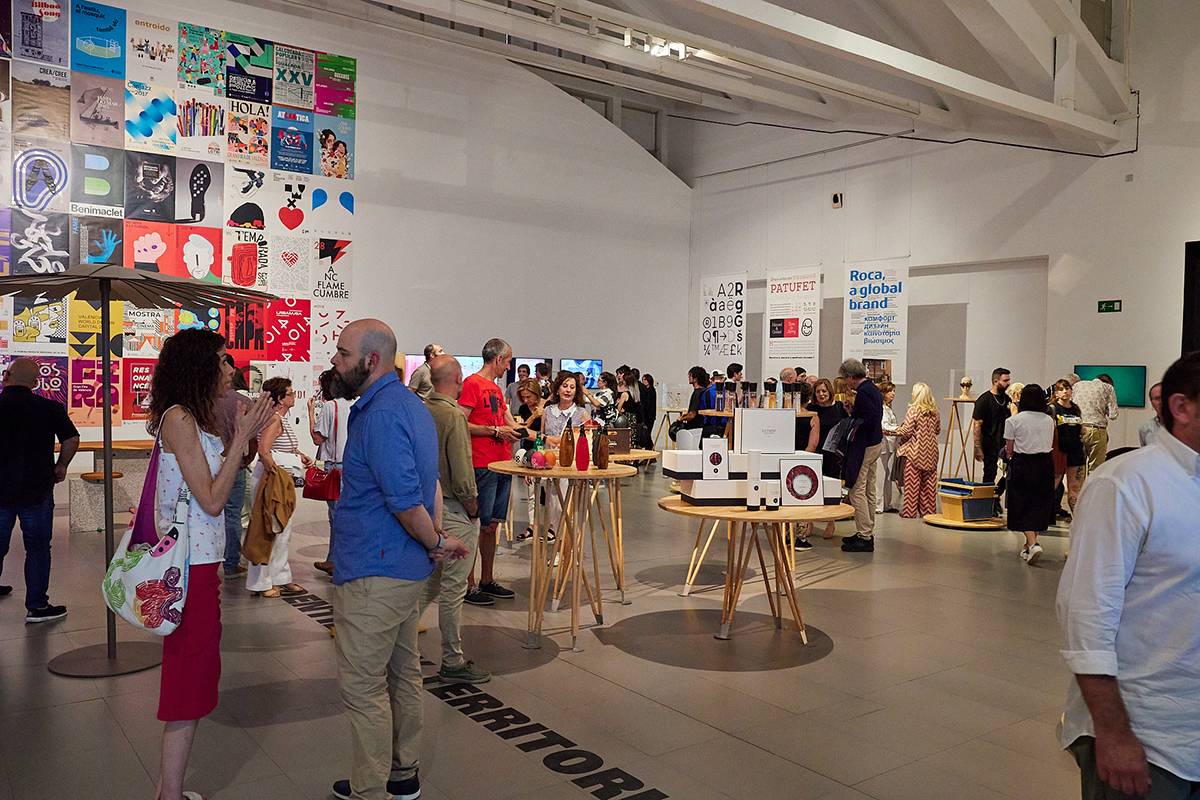 17/07/23
'From Spain With Design', an Exhibition that Never Stops Travelling
Promoted and organised by the Spanish Network of Design Associations (READ), the travelling exhibition "FSWD: Identity and Territory" was launched in October 2021 and since then has visited six cities in Spain and Portugal, most recently Gijón, in northwest Spain, where it will be on display until 11 November at LABoral Centro de Arte y Creación Industrial.
Inaugurated to great public acclaim on 30 June and attended by more than 150 people, it is an exhibition that makes Spanish design visible, reflecting the creative processes behind everyday objects and how creativity and utility are combined to create efficient designs.
Through them we approach the stories that objects offer us, which have created their own identity from the context in which they were born, responding to a problem or demand and, above all, to a need of people.
"It deals with what is being designed at this moment in Spain, with a very broad view that includes many territories and the different fields of design existing at this moment," explains one of its four curators, Uqui Permui.
As can be seen in Gijón 'FSWD: Identity and Territory' comprises more than 150 pieces created by Spanish professionals all following a common theme on five thematic axes: "Identity and Territory", "Intersections", "Internationalisation", "Sustainability" and "Complicities" and it brings together industrial design, graphic design, interior design and services design.
Under these axes can be found some of the most diverse pieces: from furniture such as chairs, parasols or lamps, to knives, a box of oranges, a defibrillator that can save lives or a shopping trolley designed to make day to day life easier.
And there are many posters or projects following a sustainability theme such as Bolina, the chair designed by Amalia Puga and made from fishing nets rescued with the help of the 'redeiras' of her hometown, A Guarda (Galicia, Spain). Patricia Urquiola, Idoia Cuesta, Martín Azúa, Mayice Studio, Javier Jaén or Belén Moneo… are, among others, the large list of Spanish designers present at 'FSWD: Identity and Territory'.
As usual, the exhibition is also accompanied by a free parallel programme of activities that will continue until November and which has kicked off this week with a film series in which three feature films will be screened in which interior design, design and architecture have a prominent presence. After each film, there will be a discussion to reflect on the presence and importance of design in our culture.
FSWD is a project organised by READ with the collaboration of the Leading Brands of Spain Forum and financed by the Ministry of Culture and Sport of the Spanish Government and the Xunta de Galicia. In Gijón, the exhibition is co-produced by LABoral Centro de Arte y Creación Industrial and the collective Asturias Diseña.
More Information: fswd.es/en/exhibition
designread.es/exito-de-publico-en-la-inauguracion-de-fswd-en-gijon/