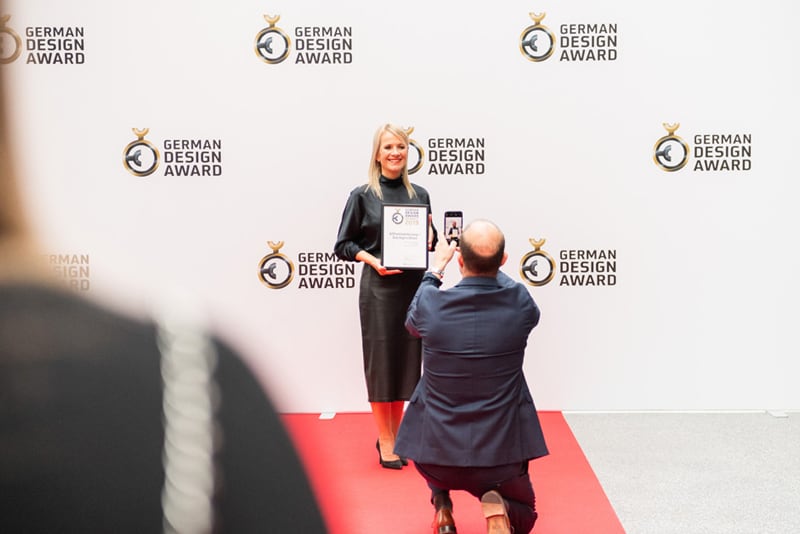 13/04/19
German Design Awards 2020 – Call for entries
The competition, organised by the German Design Council, is now open for registration. The German Design Awards are an international pacesetter when it comes to current design practice, as well as staying competitive in a globalised economy.
The awards will be presented in the competition areas »Excellent Architecture«, »Excellent Product Design« and »Excellent Communications Design«. The award bestows accolades solely on those projects that are pioneering in the German and international design sphere. This high standard is assured by an international jury consisting of prominent individuals from the whole gamut of design sectors.
The awards ceremony will take place in Frankfurt in February 2020 at Ambiente 2020, the world's largest consumer goods fair. With over 1,600 participants from politics, business, design and press, the award is one of the most important design events of the year and an ideal opportunity to make important contacts and maintain networks.
Registration deadline: 10 July 2019
Jury session: 1 and 2 August 2019
Awards ceremony: February 2020
For more information, please visit:german-design-award.com
The organiser
The German Design Council, the expert for brand and design in Germany, bestows the German Design Awards. Commissioned by the highest authority to represent new developments in the German design industry. Established on the initiative of the Deutsche Bundestag (the lower house of German parliament) as a foundation in 1953, it supports the industry in all matters consistently aimed at generating an added brand value through design. As a result, the German Design Council is one of the world's leading competence centres for communication and brand management in the field of design. The exclusive network of foundation members includes in addition to trade associations and institutions, in particular the owners and brand directors of numerous renowned companies. german-design-award.com/en.html