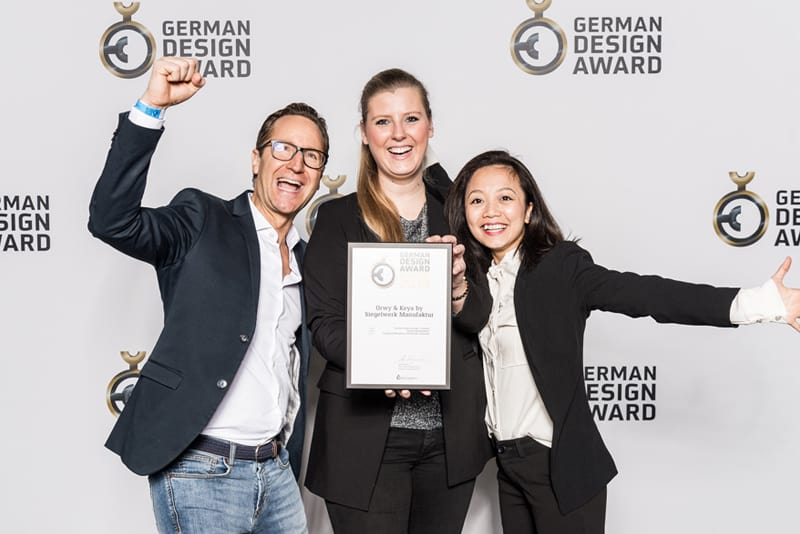 14/06/19
German Design Awards 2020 – Last Call!
Registration deadline 10 July 2019
Don't miss the opportunity to be part of the German Design Awards 2020! The award is an international pacesetter when it comes to current design practice, as well as staying competitive in a globalised economy.
Participation in the German Design Awards is possible in the following categories:
Excellent Architecture
Excellent Product Design
Excellent Communications Design
The award bestows accolades solely on those projects that are pioneering in the German and international design sphere.
The awards ceremony will take place in Frankfurt at Ambiente 2020, the world's largest consumer goods fair. With over 1,600 participants from politics, business, design and press, the award is one of the most important design events of the year and an ideal opportunity to make important contacts. In addition, the winning projects will be presented in an exclusive exhibition.
For more information, please visit:www.german-design-award.comhttps://www.german-design-award.com/en/participate.htmlGerman Design Council – the organiser
The German Design Council is one of the world's leading centres of expertise in communication and knowledge transfer within the design, branding and innovation sectors. Its Foundation currently numbers more than 300 companies among its members. The German Design Council was founded in 1953, at the initiative of the German Federal Parliament, to support and enhance design expertise in the German economy. It pursues a wide range of activities with a single goal: to promote awareness of how to increase brand value on a sustained basis through the strategic use of design.