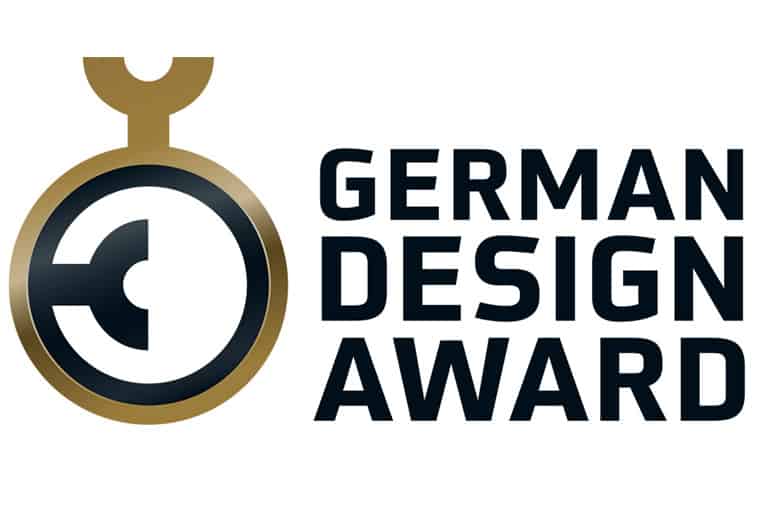 17/11/20
German Design Awards 2021: the winners and Personality of the Year have been decided
The winning projects for the German Design Awards 2021 have been decided and are being presented online as of now. The German Design Council – the organiser of the international award – has also announced the recipient of the "Personality of the Year" distinction: Italian architect and museum curator Paola Antonelli. All prizewinners will be presented and honoured at an awards exhibition at Museum Angewandte Kunst in Frankfurt am Main in February 2021. Additionally, the winners of the "German Design Award-Newcomer" and "Public Choice Award" distinctions will be announced on this occasion. Personality of the Year
Paola Antonelli is a Senior Curator of architecture and design at the Museum of Modern Art (MoMA) in New York, where she has been working since 1994. Antonelli graduated from Politecnico di Milano in 1990 with a Laurea degree in architecture. She was an active contributor to Italian magazine Domus even when she was just a student. Moreover, she was also a design editor for Abitare magazine. Until 1994, Antonelli was a lecturer of design theory and history at the University of California, Los Angeles before being appointed a curator at the Museum of Modern Art (MoMA) in New York City in February that year.
Information about prize winners and awards
---
German Design Council
The German Design Council has been operating since 1953 as one of the world's leading centres of expertise in communication and knowledge transfer within design, branding and innovation. It is part of the worldwide design community and has always contributed to the establishment of global exchange and networking thanks to its international offering, promotion of new talent and memberships. With events, conventions, awards, jury meetings and expert committees, the Council connects its members and numerous other international design and branding experts, fosters discourse and provides important stimulation for the global economy. More than 340 businesses currently count among its members.