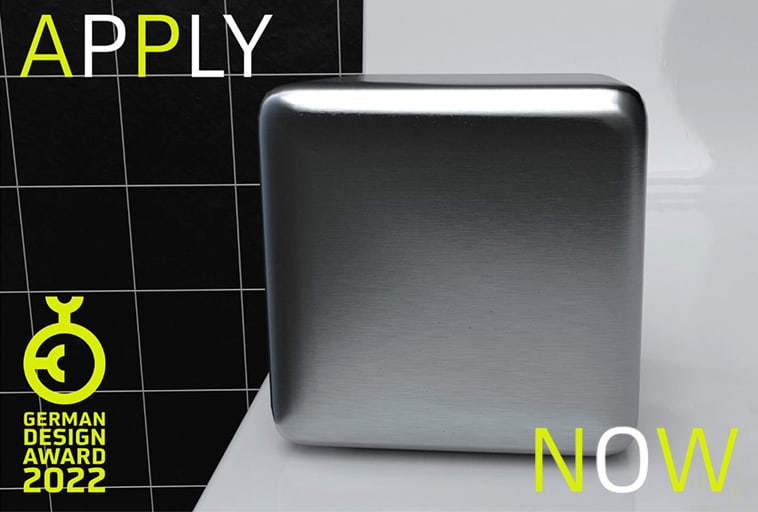 12/07/21
German Design Awards 2022. Registration deadline extended.
The German Design Awards are celebrating their tenth anniversary and have adjusted the schedule for the award: In future, the registration deadline will always be in September and the jury meeting at the end of September.
They have adjusted the dates because entrants have repeatedly requested a later closing date. This means that some new products will be more up to date in the competition, so you can still submit products that you publish later in the year. Another advantage: the (possible) award is closer to the industry trade fairs and you can use the award very topically for communication in their context!
The trade fairs are also starting up again – one more relevant reason to compete for an award at the German Design Awards 2022.
Have your design and innovation competence recognised by an international jury and differentiate yourself from the competition!
The deadline for applications is 15 September 2021. For further information and to register click here.