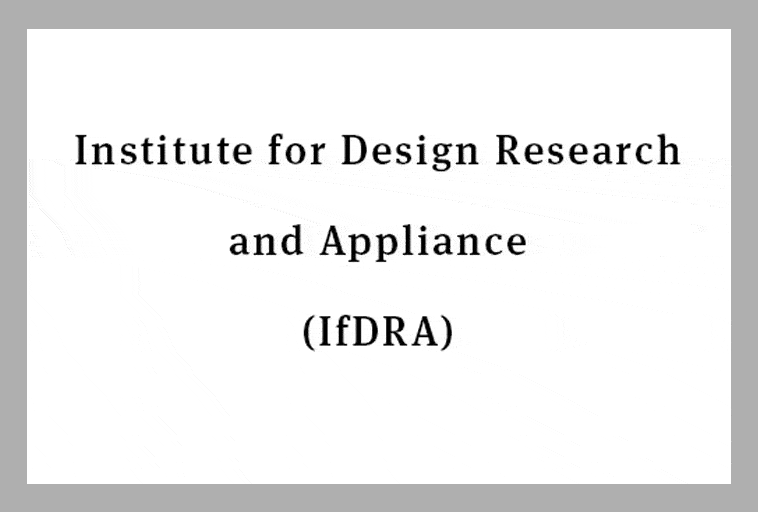 14/03/20
German Design Council founds Institute for Design Research and Appliance (IfDRA)
The German Design Council launched the Institute for Design Research and Appliance (IfDRA).
The new institute has an international focus and will be dedicated to exploring the relationship between findings in design science and practical requirements, with particular emphasis placed on strengthening the understanding of design as a core discipline in the strategic development of products, brands and services. The institute's founding director will be the former chief editor of the design magazine form, Stephan Ott.
The fundamental advantage that science and research bring us is the ability to discover long-term qualities. Due to its implicit practical relevance, design research – a profession which has seen a welcome rise in recent years – has the added advantage of being able not only to provide a theoretical validation of these long-term qualities, but also to assist with their application. The first aim in founding the Institute for Design Research and Appliance (IfDRA) is to increase awareness of this capability in the domains of culture, economy and politics, and hence to ensure that design research expertise is able to find its way into future development processes.
The institute has arisen from an initiative started by Stephan Ott, who served as chief editor of the design magazine form from 2012 until the beginning of this year. Ott will assume the role of the Director of the new institute.
Institute for Design Research and Appliance (IfDRA)
The Institute for Design Research and Appliance (IfDRA) aims to serve as an interface between design theory and design practice. The institute, which will comprise various departments, including a research hub, consultation services and workshops, is intended to operate independently and to provide services for both domestic and international co-operation partners.
German Design Council
The German Design Council is one of the world's leading centres of expertise in communication and knowledge transfer in the area of design, innovation and branding. Currently, more than 320 companies belong to its foundation. The German Design Council was founded in 1953, at the initiative of the German Federal Parliament, to support and enhance design expertise in the German economy. It pursues a wide range of activities with a single goal: to increase awareness of how to increase brand value on a sustained basis through the strategic use of design in communication.