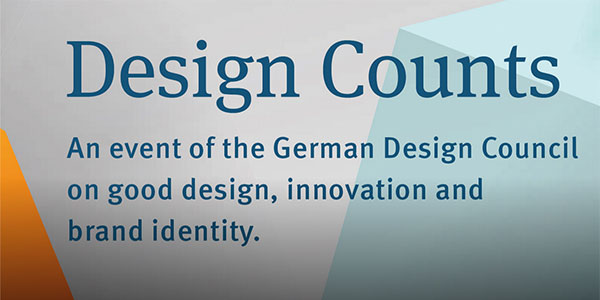 12/05/22
German Design Council is the new project sponsor of the German Design Graduates
The German Design Graduates (GDG) initiative and the German Design Council Foundation are bundling their commitment to joint activities as of now and in the future: The aim of growing together is to promote graduates from product and industrial design even more strongly and to cooperate more closely with state-recognised German universities, art colleges and universities of applied sciences as well as networking with companies in order to stimulate and push the transfer between universities and industry.
The starting signal for the first joint activities following the closing of ranks has already been given. Selected universities are invited to apply for this year's »Awards & Supports« programme by 30 April 2022. In the coming months, the best works will be selected and presented in an exhibition in autumn.
In 2022, the Design Campus will award three workshop scholarships for the second time as part of the German Design Graduates Initiative for the annual summer school that takes place between mid-July and the end of August. Sponsored by the Goethe Institute, this year's scholarship holders will also have the opportunity to present their work at the renowned Design Biennale in Ljubljana. Public voting runs on the GDG website until 30 April.
To the Public Voting for the Design Campus:
https://germandesigngraduates.com/public-voting-designcampus-2022/?lang=en
Learn more about the affiliation:
https://www.german-design-council.de/en/news/page?tx_news_pi1%5Bnews%5D=1894&cHash=902366c01cc00799facbc2924c28c0e1/?pk_campaign=BEDA-newsletter-05-22&pk_source=newsletter-link