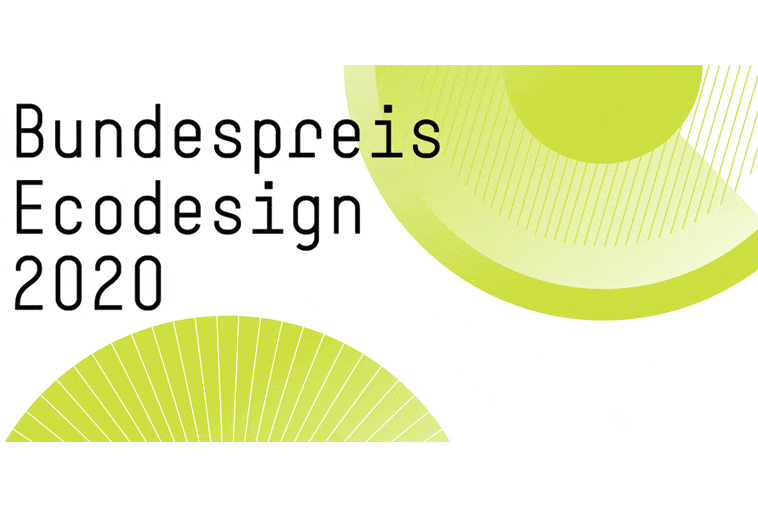 17/11/20
German Ecodesign Award 2020: Winners to be announced on 30 November
On 30 November, this year's winners of the German Ecodesign Award 2020 will be announced in a video recording, to be published on the websites of the Federal Environment Ministry, the German Environment Agency and of the Award itself at 5pm. The German Ecodesign Award is Germany's highest state award for ecological design.
350 projects were entered in four competition categories (product, service, concept and young talent), 147 were viewed and evaluated by the jury and 28 were nominated. Out of these, eight projects stood out for their convincing design and environmental benefits and have been chosen as this year's award winners.
The Federal Environment Ministry and the German Environment Agency have been awarding the German Ecodesign Award annually since 2012 in cooperation with International Design Center Berlin. A touring exhibition featuring all award winners and nominees will be shown at trade fairs and museums throughout 2021.
Information on the nominated projects can be found here