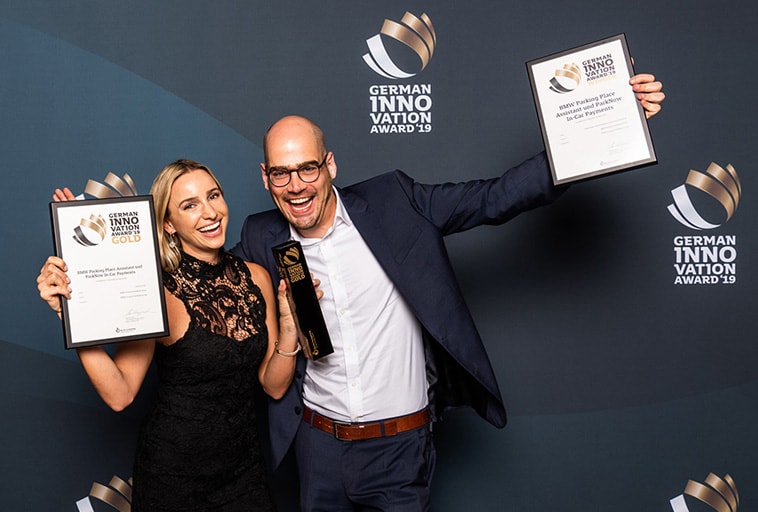 17/11/20
German Innovation Awards 2021: Call for entries worldwide
Companies can now register for the German Innovation Awards 2021, the competition of the German Design Council, which recognises innovations with an effect, no matter if it's a detailed solution, a process or a product. The German Design Council awards international and cross-sector prizes to solutions that stand out from previous work due to their user centricity and added value.
With 700 participants from 30 countries, the awards received an overwhelming response last year which showed that successful product innovation provides an ideal opportunity for communication and networking. The 2021 German Innovation Awards will be granted in two classes: in the "Excellence in Business to Consumer" and "Excellence in Business to Business" categories. All projects can also be registered under the overarching category called "Design Thinking". Eligible projects are those that strive for innovation through more agile innovation methods such as design thinking, scrum, lean start-up or sprinting.
The awards ceremony will take place on 18 May 2021 at the German Museum of Technology (Deutsches Technikmuseum) in Berlin.
The most important information at a glance:
Early bird registration deadline: 20 November 2020
Registration deadline: 29 January 2021
Jury session: 10 February 2021
Awards ceremony: 18 May 2021, German Museum of Technology, Berlin
Further information on: https://register.german-innovation-award.de
Jury members:
Elias Knubben, Vice President and Head of Corporate Research and Innovation, Festo SE & Co. KG, Esslingen
Michael Kruza, Telekom Design, Deutsche Telekom AG
Silvia Olp, President, aed e.V. (Association for the Promotion of Architecture, Engineering & Design)
Lars Quadejacob, Department Head, Road and Rail Transport, German Museum of Technology, Berlin
-Ing. Katrin Stark, Consultant for Strategy, Innovation and Financial Advisory, Frankfurt am Main
Dr. Alexander J. Wurzer, Managing Partner WURZER & KOLLEGEN GmbH, Munich; Adjunct Professor at the Centre for International Intellectual Property Studies (CEIPI), Intellectual Property Law and Management, University of Strasbourg
---
German Design Council
The German Design Council has been operating since 1953 as one of the world's leading centres of expertise in communication and knowledge transfer within design, branding and innovation. It is part of the worldwide design community and has always contributed to the establishment of global exchange and networking thanks to its international offering, promotion of new talent and memberships. With events, conventions, awards, jury meetings and expert committees, the Council connects its members and numerous other international design and branding experts, fosters discourse and provides important stimulation for the global economy. More than 340 businesses currently count among its members.