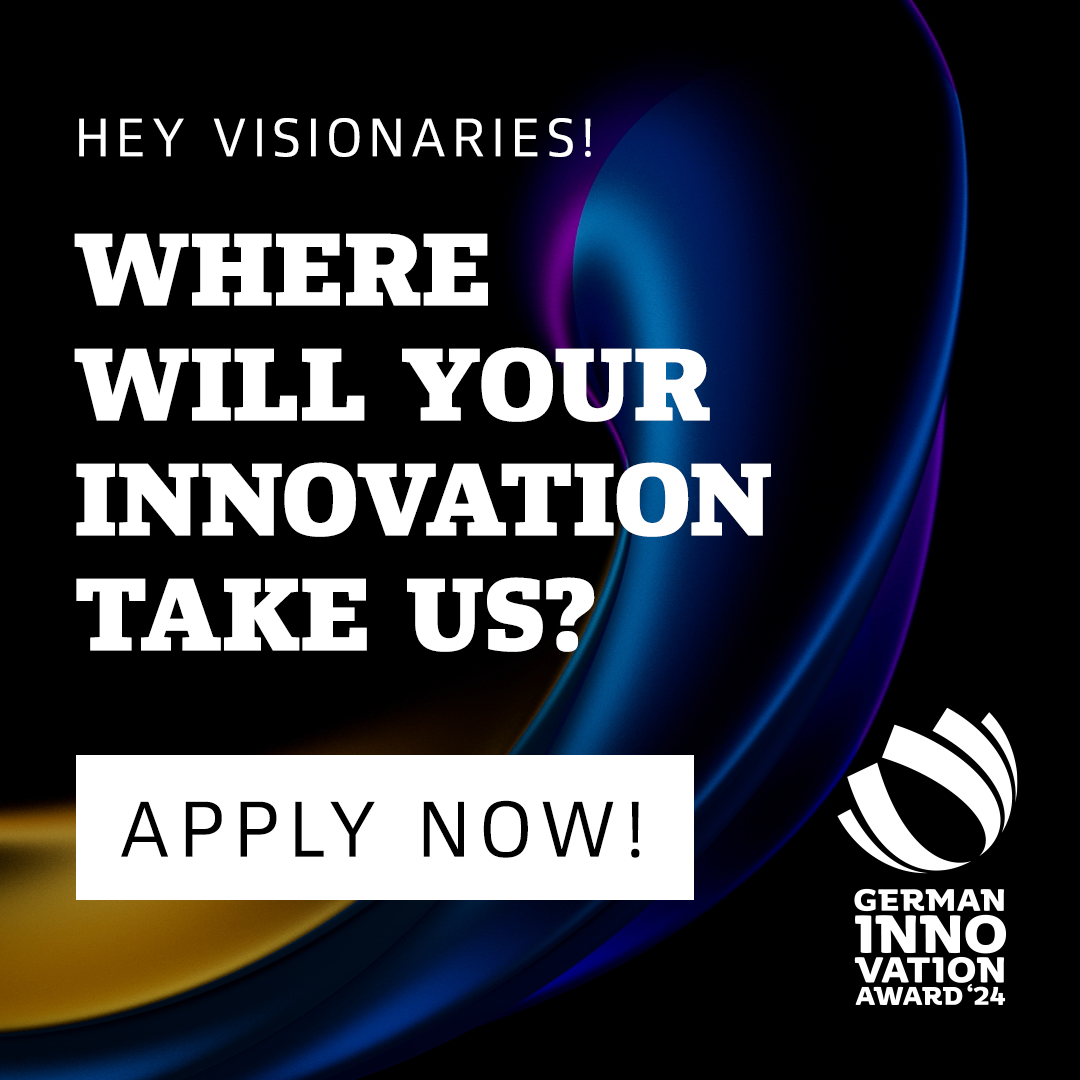 German Design Council | German Innovation Awards 2024
16/11/23
German Innovation Awards 2024
The German Innovation Awards 2024 by the German Design Council honour products, projects and pioneering achievements that sustainably improve life through innovation and progress. From Green Mobility, Digital Healthcare and New Work to exceptional engineering achievements in all fields – every innovation counts to enrich the lives of a wide variety of target groups.
The German Innovation Awards provide a platform for these innovative solutions and show where innovations can take us.
The deadline for submitting your innovation is set for 25 January with the award ceremony being on 14 May, 2024.
More Information: register.german-innovation-award.de
Last updated: 30/11/23