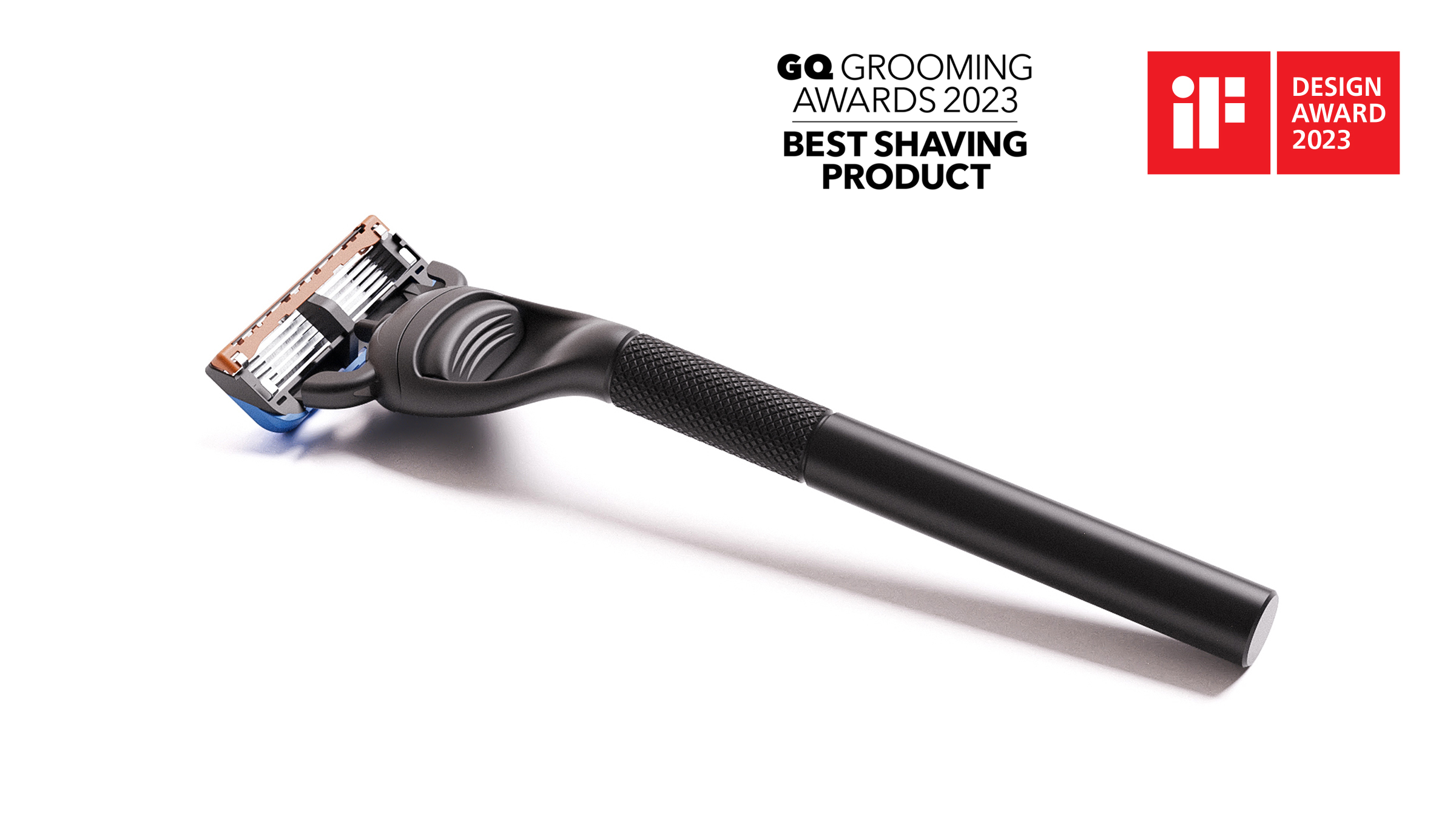 14/11/23
GQ Grooming Awards 2023 Fonour PDR's Generation Razor Design
The Bolin Webb Generation Razor is a high-quality contemporary shaving tool designed with simplicity and longevity in mind. Having already obtained an iF Design 2023 Award, PDR is thrilled to have received yet another award for our design; this time from the prestigious GQ Grooming Awards for 2023.
The Generation Razor
The Generation Razor boasts a sleek and minimalist design with optimal weight and balance for a superior shaving experience. The smart metal handle with functional knurled grip area ensures durability and long-lasting performance.
We created the design as a continuation of Bolin Webb Ltd's tradition of creating high-quality personal care products that prioritise reliability over gimmicks.
Designed for cost-effective manufacturing to remain accessible to consumers, beneath the Generation Razor's simplicity lies a dedication to functionality and a recognition of the consumer's desire for lasting value. The result is a top-quality grooming companion for life.
About the GQ Grooming Awards
The GQ Grooming Awards are an annual event by GQ magazine, a renowned men's lifestyle and fashion publication running since 1957.
These esteemed awards showcase the latest and most innovative grooming products and brands for men across a wide array of categories including skincare, fragrances, haircare, grooming tools and more.
More Information: pdr-consultancy.com/news/gq-gr[…]on-razor-design