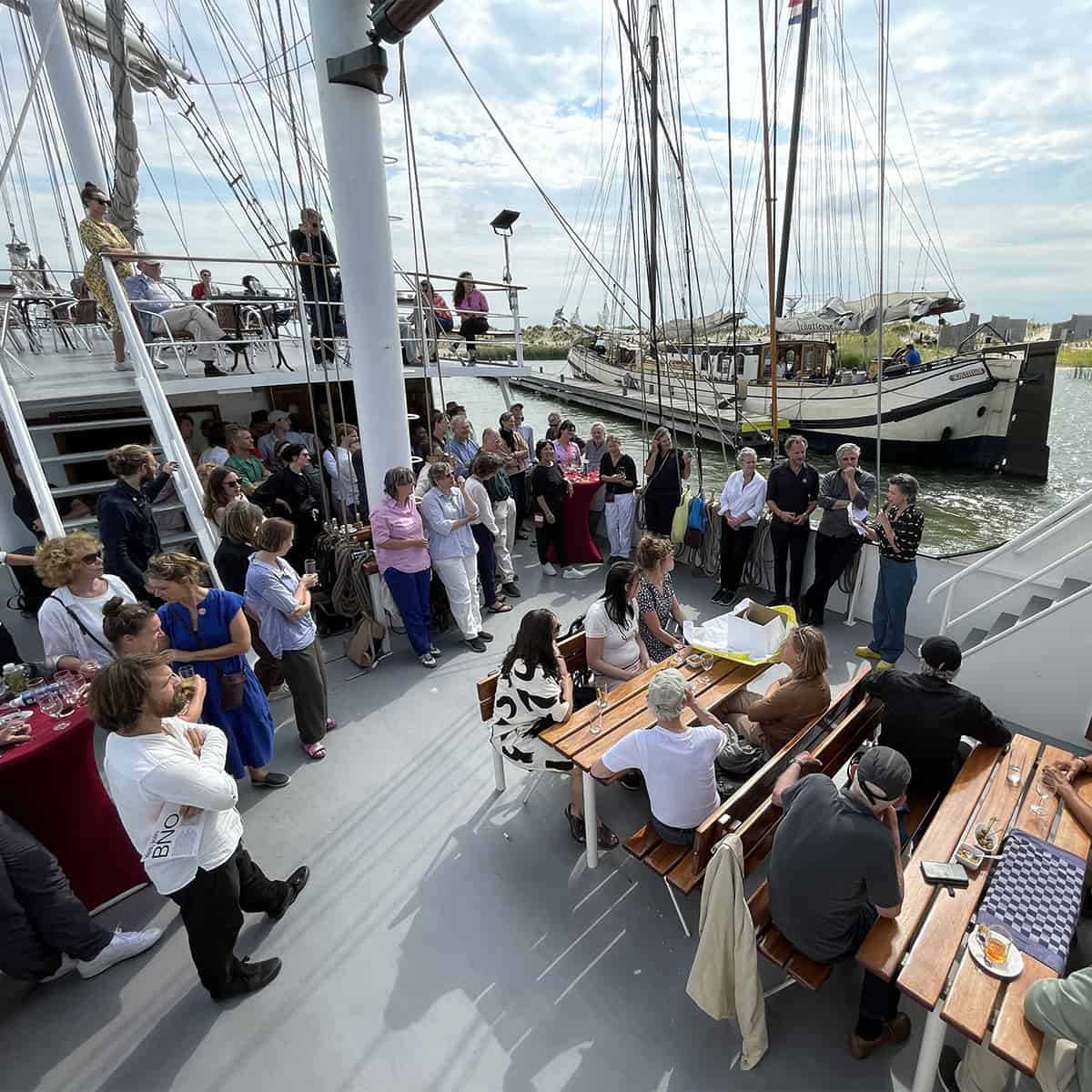 05/07/22
Hella Jongerius receives BNO Piet Zwart Award and honorary membership
On 30 June, Hella Jongerius was finally presented with the BNO Piet Zwart Award 2021 as well as the BNO Honorary Membership in a live event. Jongerius wins the award because of her exceptional track record and her significance for current and future generations of designers.
Hella Jongerius (1963) is a top creative talent and an exemplary craftswoman who has built up an incredible amount of knowledge on the application of colours and unusual combinations of materials. She has worked for international brands such as Ikea, Vitra, KLM, Danskina, Maharam and Artek. After studying at the Design Academy Eindhoven (then AIVE) she stood out with her designs in unusual materials, such as the Soft Urn and a soft flexible washbasin. In 1993 she founded her own studio Jongeriuslab. In 2009 she moved her design studio to Berlin, where she still lives and works.
Like no other, Hella Jongerius combines design skills and craftsmanship with the possibilities of industrial production. Seemingly naturally she moves in and between worlds that are often still far apart: the world of the arts and the world of business. She has a strong investigative and experimental attitude but is also able to transform her inventions with well-chosen partners into production, distribution, and upscaling. Her furniture designs, fabrics and interior products now have world fame, and her work is included in the permanent collections of numerous museums including MoMA (New York), V&A (London) and Centre Pompidou (Paris).
Hella Jongerius possesses an admirable pioneering spirit, creativity, and business abilities, making her an exemplary role model for the Dutch design field. All this prompted the jury to grant her the BNO Piet Zwart Award 2021, which was handed to her by jury chairman Timo de Rijk. Jongerius was also presented with the honorary membership symbol by Herbert Seevinck, chairman of the Association of Dutch Designers BNO.
The BNO Piet Zwart Award is an honourable distinction for a designer who is of great significance to the profession. Between 1983 and 2019, the prize has been awarded successively to: Friso Kramer, Jan van Toorn, Wim Crouwel, Eva Besnyö, Nel Verschuuren, Jan Bons, Bruno Ninaber van Eyben, Gert Dumbar, Willem Diepraam, Marijke van der Wijst, Gerard Unger, Ulf Moritz, Paul Mijksenaar, design studio LUST and Frans Bevers. The BNO Piet Zwart Prize is awarded once every two years.
More information on
BNO website.