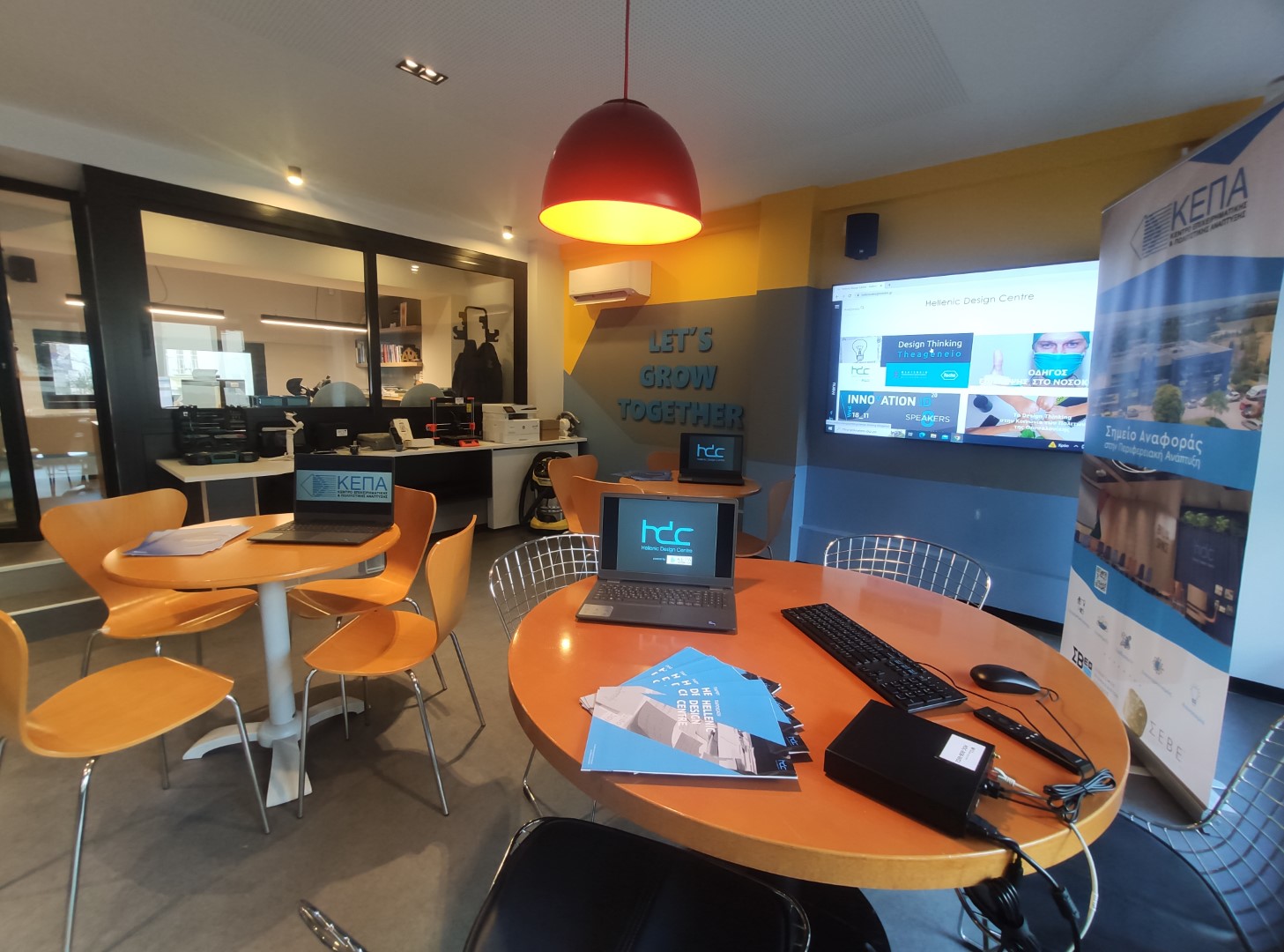 KEPA/HDC / New home of Hellenic Design Centre
06/03/23
Hellenic Design Centre has a new home!
Located in Thessaloniki, Central Macedonia, Hellenic Design Centre has new facilities together with KEPA's European Programs Department and KEPA's new Creative Hub, "Hub it SKG", which aims to strengthen the entrepreneurial capacity of the cultural and creative industries (CCIs) and their connection with ICT and tourism.
It is a 280 square meter space, in a central part of the city, very close to a metro station, and is equipped with all the modern means such computers, projectors, microphone installations, printers, 3D printer, 3D scanner, gimbal, drone and everything else such a space should have.
We have always tried to be the Point of Reference for Regional Development and with our new space we are convinced that Hellenic Design Centre will become the new hot spot for innovation and new ideas to thrive. This space is created with Design Thinking processes, using the tools of the methodology, so that the real needs for both the team and the users would be addressed. It will be a natural networking place to attract innovation and will provide access to funding opportunities and participation in pilot activities. We will also offer coaching, mentoring and connecting with the city's market and entrepreneurs as well as Design Thinking Services and Trainings.
Our main goal is to ensure that we create a strong community around Hellenic Design Centre, which is why we will try to encourage SME networking and collaboration between different stakeholders. Of course, nothing would be possible without Design, which is the force that restores, renews and put's the end users in the middle of the procedure. So, let's work together, let's cooperate in order to make this world more attractive, more sustainable, more loving and caring!
More Information: hellenicdesigncentre.gr/