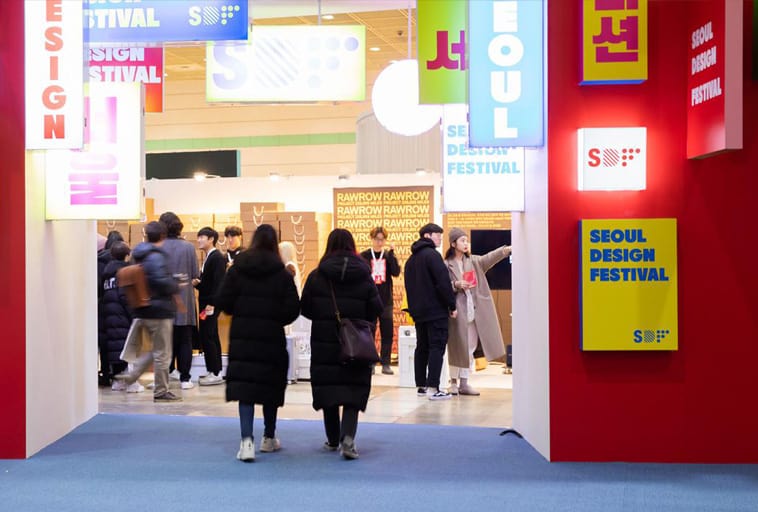 25/01/21
Hybrid design festivals the 'new Normal'?
With a reference to the title of Seoul design festival 2020 'the new normal', design curator Lisa Hardon looked back for Dutch Design Week on how colleague design festivals in the global World Design Weeks network experienced last year. The current pandemic has made it crystal clear that changes to the system are inevitable. We need radical ideas and solutions for the many urgent, social issues at play more than ever. The World Design Weeks Network recognises this as well.
For the more than 34 design weeks that make up the World Design Weeks' Network (WDWN), it is no surprise that designers can play a leading role in developing solutions for societal challenges. But, the impact of the crisis has made them acutely aware of the fact that their stages for new ideas are subject to radical change. What lessons did they learn? What knowledge will be carried into the future? Several members of the WDWN, some also member of BEDA, look back on recent history and forward towards what is to come.
The digital Dutch Design Week 2020 brought WDWN the opportunity to present as a whole. Nine WDWN members succeeded in showcasing programme elements from their own design week on Dutch Design Week's virtual platform. Under the collective title of World Design Weeks United, people were able to virtually explore international design weeks and in turn, learn about talented designers from Barcelona, Seoul, Helsinki, Gdynia, Reykjavik, Manchester, Vienna, Nairobi, Los Angeles and Mexico City.
WDW United: Helsinki Design Weekhttps://ddw.nl/en/programme/4695/wdw-united-helsinki-design-weekWDW United: Barcelona Design Weekhttps://ddw.nl/en/programme/4665/wdw-united-barcelona-design-weekWDW United: DesignMarch Icelandhttps://ddw.nl/en/programme/4689/wdw-united-designmarch-icelandWDW United: Gdynia Design Dayshttps://ddw.nl/en/programme/4627/wdw-united-gdynia-design-daysWDW United: DM20 Design Manchester festivalhttps://ddw.nl/en/programme/4678/wdw-united-dm20-design-manchester-festivalWDW United: Vienna Design Weekhttps://ddw.nl/en/programme/5131/vienna-design-week-virtual-festival-headquartersWDW United: Nairobi Design Weekhttps://ddw.nl/en/programme/5188/wdw-united-nairobi-design-weekWDW United: Design Week Mexicohttps://ddw.nl/en/programme/5100/wdw-united-design-week-mexicoWorld Design Weeks x LA Design Festivalhttps://ddw.nl/en/programme/4507/world-design-weeks-x-la-design-festival