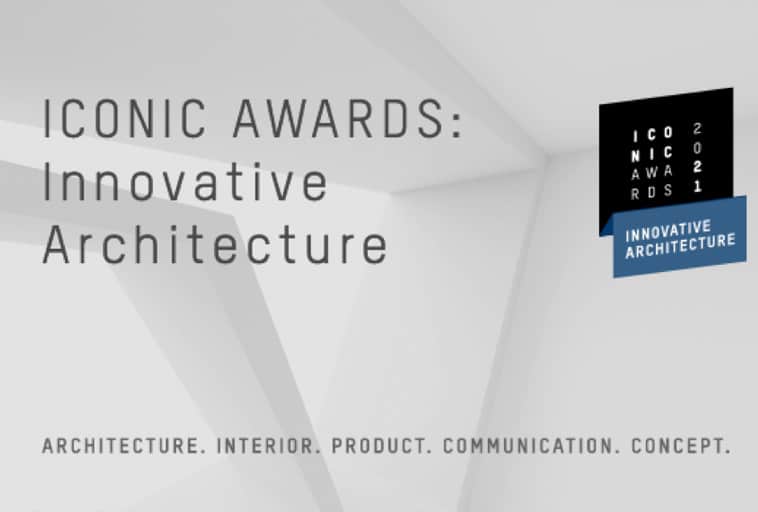 15/03/21
ICONIC AWARDS 2021: Innovative Architecture – Call for entries
The registration phase for the international ICONIC AWARDS 2021: Innovative Architecture has started.
The awards recognise the best achievements in architecture, innovative interior and product design, as well as outstanding communication concepts and singularly innovative materials. The winners will be honoured at the awards ceremony on 11 October 2021 at the Pinakothek der Moderne, Munich, where they will have ample opportunity to network with other players on both the national and international scene.
The awards are open to architects, engineers, specialist planners, agencies and design firms, construction companies and real estate businesses, as well as manufacturers from the design and production sectors – projects must be submitted by 21 May 2021. The high-profile jury will award the "Selection", "Winner" and "Best of Best" titles, as well as the special categories "Architects of the Year" and "Interior Designers of the Year" and the honorary prize "Architects' Client of the Year".
Attaining an award offers prize winners the perfect opportunity to communicate their achievements and positions them as successful players on a global platform for all to see – and additionally, it assures them a place at the prestigious awards ceremony, to be held in Munich during the EXPO Real.
Jury members
Michel Casertano, Atelier Brückner GmbH, Stuttgart
Asif Khan, Asif Khan Ltd., London
Silvia Olp, aed e.V., Verein zur Förderung von Architektur, Engineering & Design, Stuttgart
Dr. Werner Sobek, Werner Sobek AG, Stuttgart
Linda Stannieder, Huawei Research & Development, Berlin
Song Zhaoqing, Lacime Architects, Shanghai
Important details at a glance
Early bird deadline: 9 April 2021
Registration deadline: 21 May 2021
Awards ceremony: 11 October 2021, Pinakothek der Moderne, Munich
For further information and to register, visit: en.innovative-architecture.de