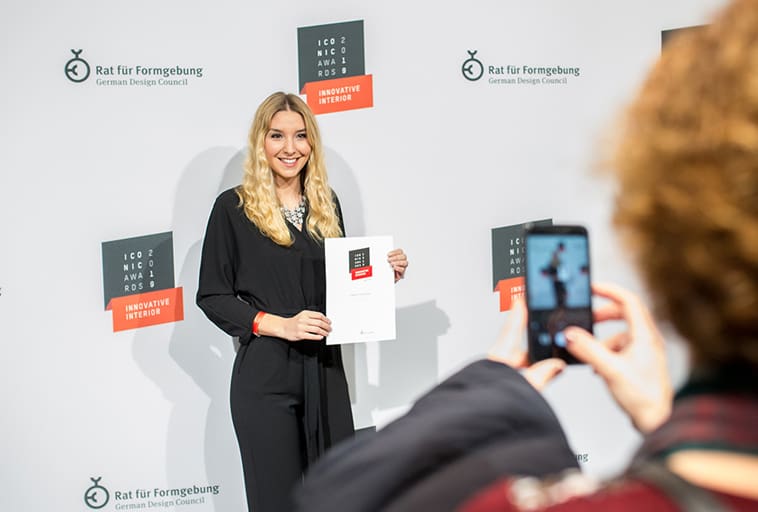 14/09/21
ICONIC AWARDS: Innovative Interior: Call for entries
The ICONIC AWARDS: Innovative Interior annually honour outstanding design achievements of the interior design industry and its partners – and make them visible throughout the industry.
The award is aimed at companies in the furnishing industry, interior design and interior architecture. Innovative top performances from all product areas of the industry shape the image of the award and ensure strong attention in the market. In this way, the German Design Council creates a unique platform for networking between architects and property developers and the interior design industry.
The deadline for registration is 29 October 2021. Registration at the Early Bird price advantage is possible until 24 September 2021.
Learn more and register here: https://www.innovative-interior.com/competition/Photo: Daniel Banner