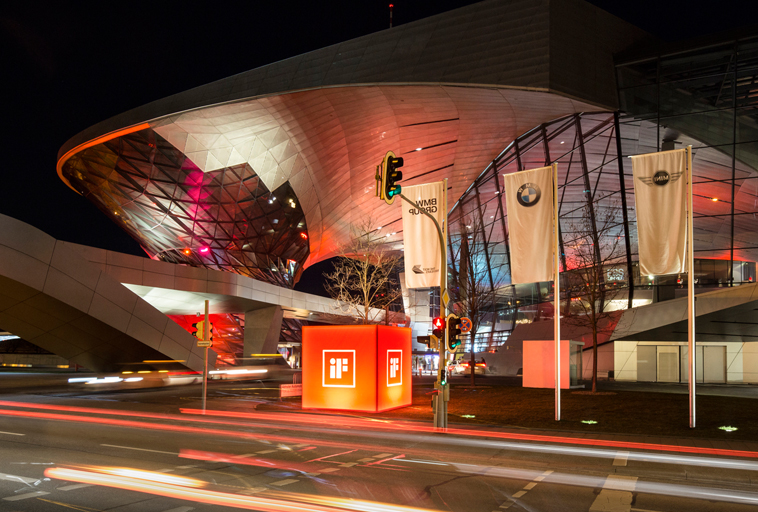 20/02/19
iF DESIGN AWARD 2019
Summit of International Design on 15 March 2019 in Munich!
2,000 guests from all over the world will celebrate the winners of the iF DESIGN AWARD 2019 at the iF design award night at BMW Welt in Munich.
The iF design award night has become one of the most significant international design events in recent years. 2,000 guests from design, business, culture, politics and media from more than 35 countries will come together at BMW Welt in Munich to honor the winners of the iF DESIGN AWARD 2019.
A jury of 67 independent experts from 20 countries selected the winners in Hamburg in January. The 66 best entries will be specially recognized by iF CEO Ralph Wiegmann with the iF gold award 2019 on stage.
A total of 6,375 entries from 50 countries were registered for the competition in the following disciplines: Product Design / Communication Design / Packaging Design / Service Design/UX / Architecture / Interior Architecture / Professional Concept.
Be part of the celebration and help us honor the award winners! Don't miss the glamourous awards ceremony and exciting party!
All BEDA members are welcome to join the ceremony in Munich!Get your ticket here:https://ifworlddesignguide.com/if-design-award-night-2019