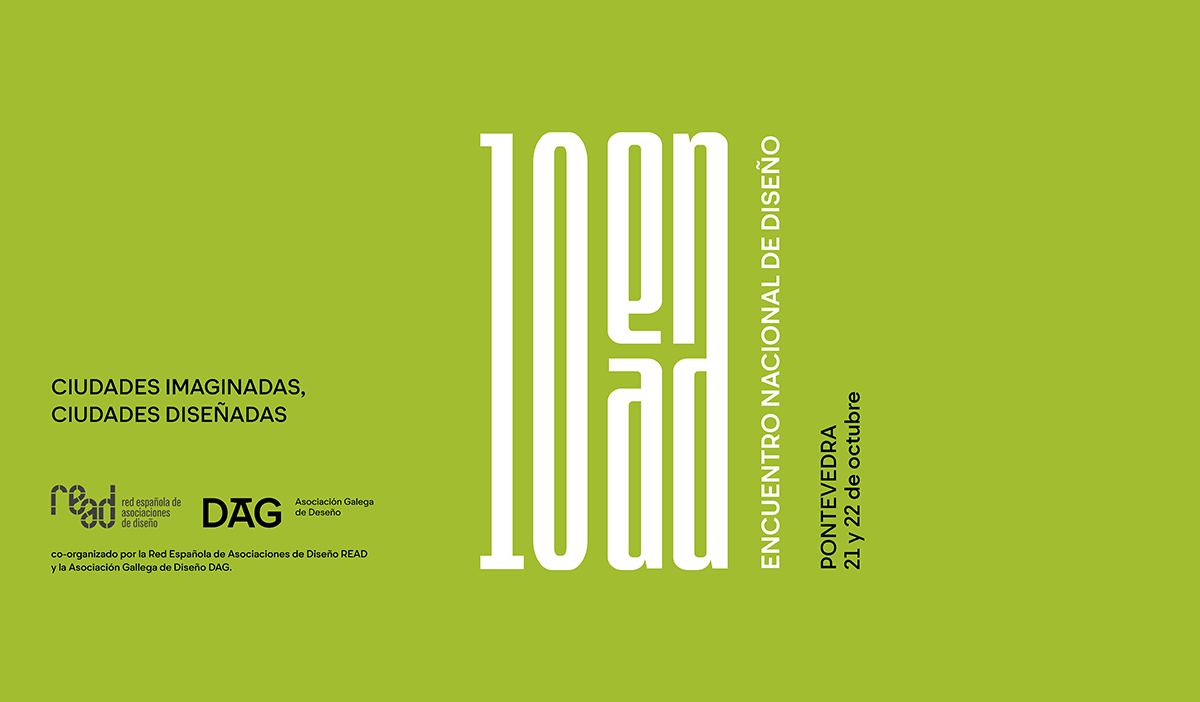 12/07/22
'Imagined cities, designed cities', motto of the 10th National Meeting of Design Associations of Spain
On October 21 and 22 in Pontevedra, a city that has the Euro-China Smart Mobility City Award among other awards, the Spanish Network of Design Associations (READ) will celebrate the 10ENAD under the slogan 'Imagined cities, designed cities'. The goal is to answer the question "What kind of city do we want to live in?"
After presenting its corporate identity, designed by Samuel Baltar from Orixe, READ has published a program which includes working tables, round tables, conferences and very promising debates such as «How to design the places we inhabit to make them more sustainable? "
The six worktables constitute a very important part of the ENADs in which the steps to be taken in the sector in Spain are designed. This year they will discuss the following themes: 'Designing Liveable Ecosystems', 'International / From Spain With Design', 'Navigating the Unthinkable', 'Education and Design', 'Calls for Projects, that great unknown' and 'We present the SNIC (National System of Creative Intelligence)'.
Among the speakers, Tamara Pérez and Guillermo Parada from the Chilean studio GT2P, which use parametric design to create urban artefacts, and Pablo Sendra, an architect who combines teaching as a professor of Planning and Urban Design at the Bartlett School of the University College of London with the professional practice of urban design.
And there are round tables among which Flora Pescador, landscape architect; Space 10, IKEA's research and design laboratory; Too Good To Go, a movement against food waste; Montse Rodríguez Ojea, director of innovation at the Galician Forest Industry Agency (XERA); Miguel Arraiz, architect and creative; María Novas, architect and researcher, author of the book "Architecture and gender"; Amelie Aranguren, head of the Rural Outreach Center (CAR); Pezestudio, a studio of architects from Bilbao, Madrid and Lima that design spaces, processes and services in a participatory way; and Inés Novella, urban architect.
The president of READ, Uqui Permui, will moderate the debate "How are the cities we want to live in?" which the conference session will end with.
The program is complemented by several activities that will take place in parallel and that READ will announce soon. In addition, the website will be presented shortly.
More information: see
HERE.