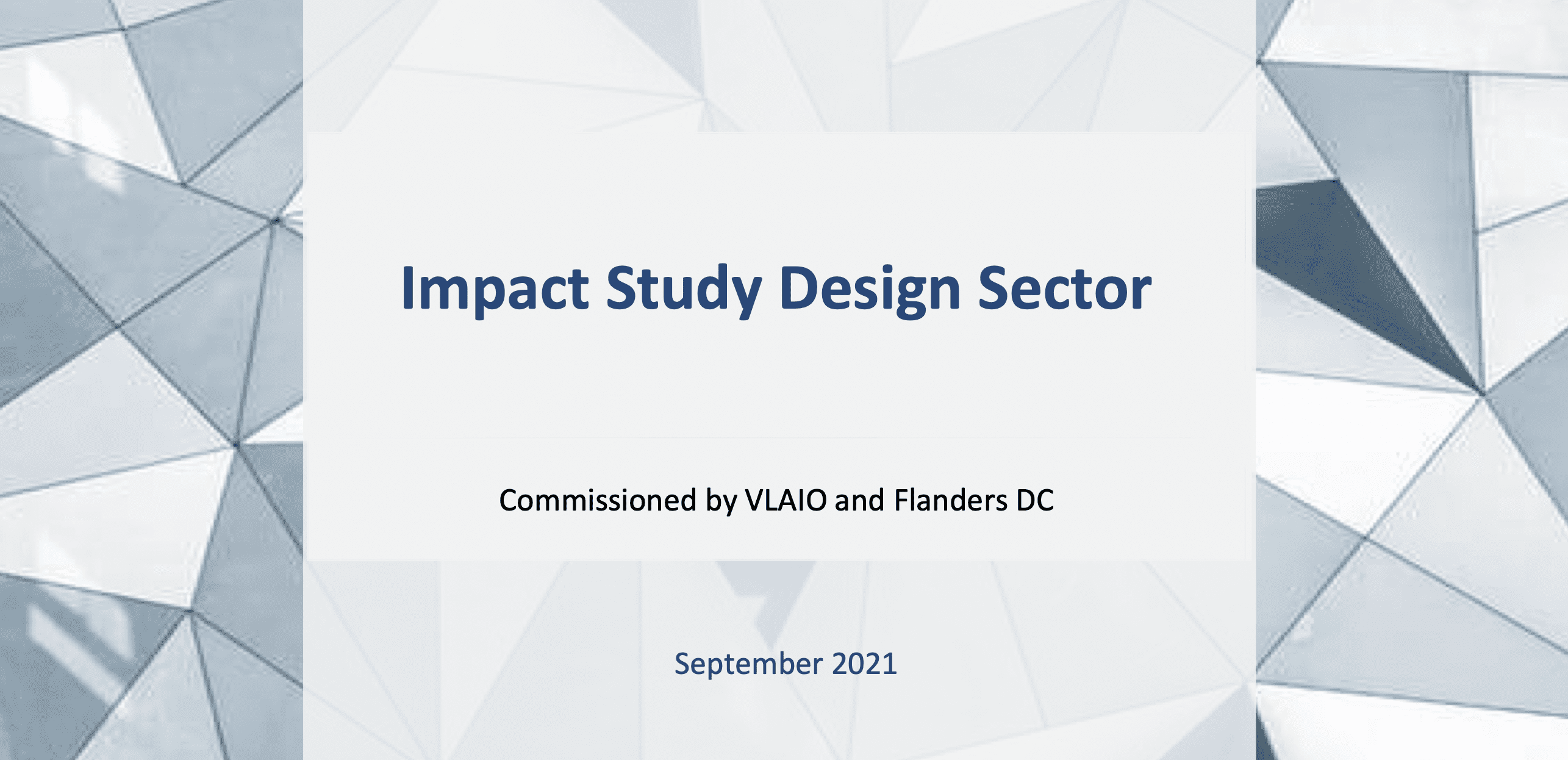 12/07/22
Impact of design on innovation in SME's
Flanders DC and VLAIO commissioned a study to get a deeper insight into the qualitative impact of the design sector on the general business operations of Flemish companies, as well as their specific innovation capacity.
The report provides an overview of the main conclusions concerning the research conducted into the impact of design on Flemish companies. As part of this, several focus groups were organized, a survey was conducted and in-depth interviews were completed. The input from a pool of over 100 companies was captured. This pool contains companies from various sectors and with different turnover figures.
The results
The result of this report are six policy recommendations:
Striving towards a better understanding of design;
Promoting and strengthening the awareness of the supply side of the design sector:

Organizing an event in which design is promoted in all possible facets
Stimulating and supporting the presence at trade fairs
Providing a platform for designers to present themselves to various companies
Promoting design through targeted communication in trade and sector literature or by setting up a broader awareness campaign

Investigating the possibilities of (one-time) financial support for companies that wish to start investing in design;
Investigating the possibilities of integrating design into the curriculum of non-design related courses (e.g. different economic courses such as Commercial Engineering, Applied Economics or Commercial Sciences);
Supporting designers and design companies in building their own (international) network and ecosystem;
Investigating the most optimal way to improve coordination within the design sector in Flanders.
The research results and recommendations give the necessary input to increase the awareness of the added value of 'design (thinking)' for innovation, and VLAIO together with Flanders DC and other stakeholders are already working towards implementation of the policy recommendations.
More information: see
HERE.