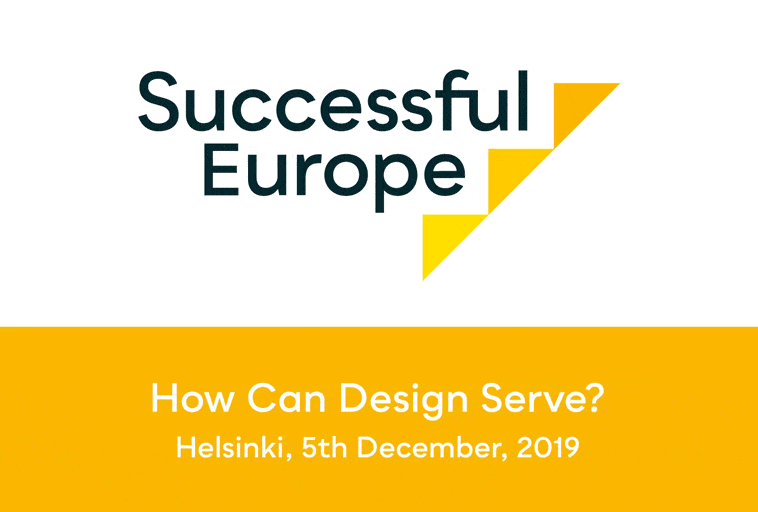 13/12/19
BEDA International Design Policy Conference: Initial Helsinki Conference report
NEXT GENERATION DESIGN POLICY FOR EUROPE
BEDA successfully delivered its first international one-day design policy conference, 'Successful Europe – How can design serve?' in Oodi, (Helsinki's award-winning City Centre Library), on Thursday 5th December.
The conference was made possible in close collaboration with BEDA Member Ornamo Art and Design Finland, and through generous sponsorship from Finland's Ministry of Education and Culture, Arts Promotion Centre, Finland and the City of Helsinki.
An initial Conference report, 'The time for design to serve is now', drawn from the various presentations made during the day, has now been drafted. Please take time to look at theBEDA Conference Report.
The outcomes of the afternoon's successful policy workshop will require deeper analysis. Our intention is to issue further documentation in February-March 2020 as a next step in our journey towards defining and communicating next generation design policy for Europe.
Conference app still 'live'
Please remember the conference app is still 'live' and the valuable content already there will be added to. You can easily download the app whether or not you attended the conference at get.eventos.fi simply entering the pin code 6627 when asked to do so.
For those who attended the event, we kindly encourage all participants to give a rating for your conference experience. This feedback is really valuable for us and you can do it very simply in the app under the icon, 'Event review'.
---
Distribute content to your own media network
Below are a set of captioned images which you will find useful when communicating the Conference via your own channels.
For media queries please contact Elina Perttula at Ornamo: elina.perttula@ornamo.fi.

Photos: Emmi Korhonen (STT Lehtikuva)
Pictures from international design policy conference 'Successful Europe – How can design serve?' in Helsinki at Central Library Oodi, on Thursday 5th December 2019. These pictures can be used online or in printed materials, as long as the conference and photographer Emmi Korhonen /STT Lehtikuva is credited.