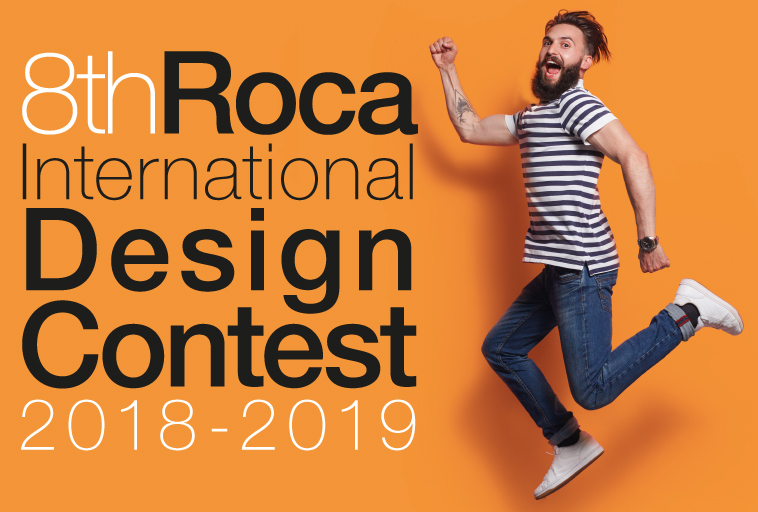 21/02/19
jumpthegap® encourages young talents to create the design of the future embracing Planet's health
The eighth edition of the international design competition jumpthegap®, promoted by Roca, is already running. The contest, with its more than 20,600 participants from 134 countries in its seven editions, has established itself as a global reference point in design contests.
Within the Sustainable Development Goals to transform the world proposed by the United Nations as a framework, the competition aims to offer a platform where international architecture and design students and professionals under the age of 40 can show their talent by providing conceptual, sustainable and innovative solutions for the bathroom space of the future. With a special attention to those goals focused on the climate change and environmental protection, the competition encourages young designers and architects to do a jump the jap into the future and think how the bathroom space will be. These young talents will be in part responsible of the human footprint present in the near future. The Sustainable Development Goals pose facts needed to be taken into account when thinking in the bathroom space of the future such as:
Half of humanity – 3.5 billion people – lives in cities today and 5 billion people are projected to live in cities by 2030.
By 2050 global population will reach 9.6 billion and we will be in need of almost three planets to provide the natural resources needed to sustain current lifestyles.
Less than 3 per cent of the world's water is fresh (drinkable), of which 2.5 per cent is frozen in the Antarctica, Arctic and glaciers. Humanity must therefore rely on 0.5 per cent for all of man's ecosystem's and fresh water needs.
Since its first edition in 2004, jumpthegap® has had the collaboration of BCD Barcelona Centre de Disseny. Also, from the very beginning the jury of jumpthegap® has stood out for its relevance, gathering renowned professionals from the field of architecture and design. In this eighth edition, the president of the jury is the acclaimed Brazilian architect Ruy Ohtake.
The competition awards three prizes: in the Professional and Student category, there is a prize of 10.000€ for each of them; the special We Are Water Foundation sustainability award reaches 6.000€.The registration period will be open on the official website www.jumpthegap.net until the 27th March 2019.