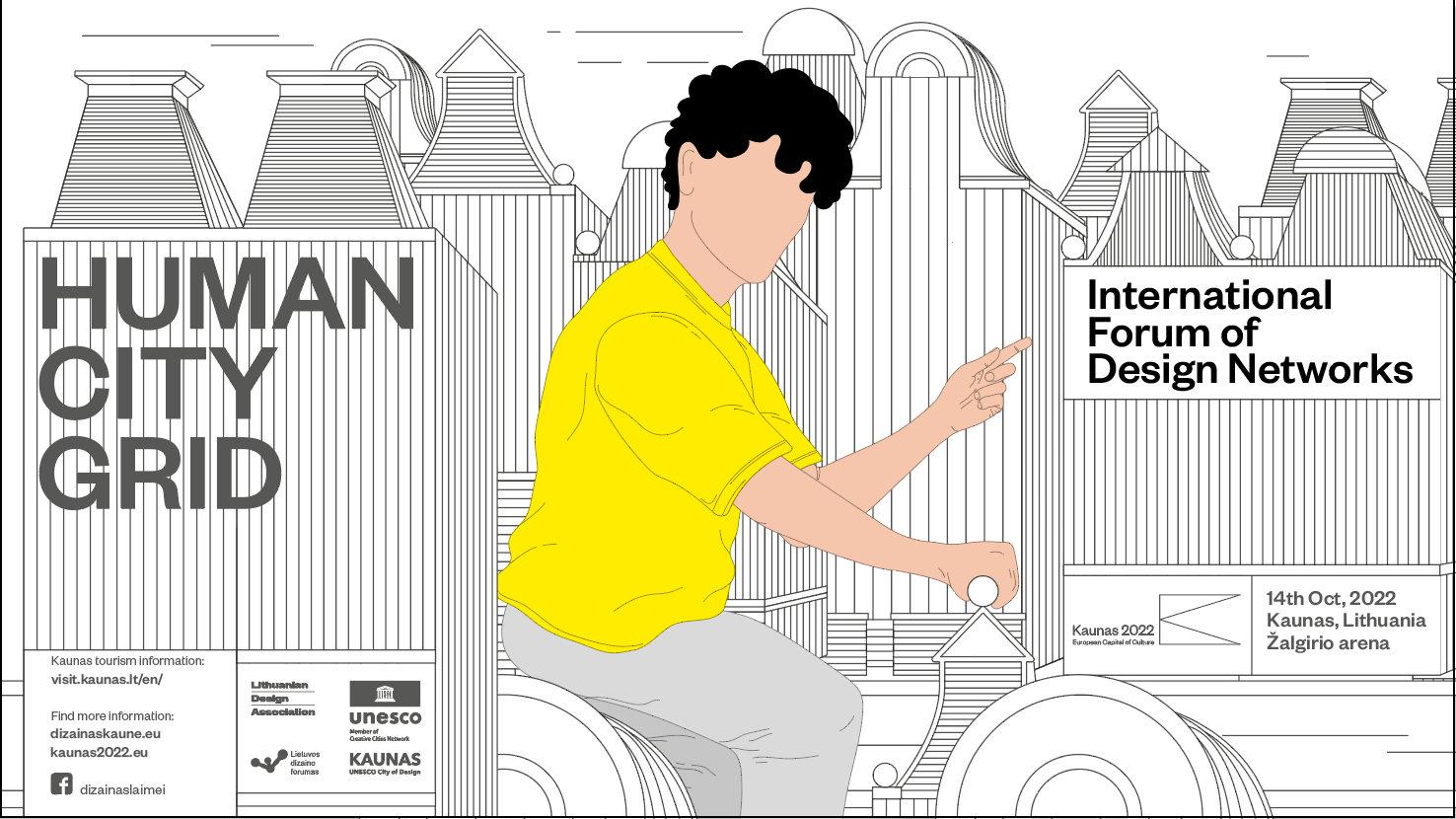 13/07/22
International Forum of Design Network
13-14 Oct 2022, Kaunas
Kaunas is assuming its place among the world's most important cities of design. This assembly is a unique opportunity to present
Kaunas as a city of design on the international stage, giving designers a place to meet and establish ties among design communities from different countries. The forum will be attended by such global design networks as the UNESCO Cities of Design Network, ico-D (International Council of Design), BEDA (Bureau of European Design Associations, and EIDD (Design for All Europe). The assembly programme will feature various meetings, seminars, and conferences. Several days before the forum opens, international and local design networks with their enduring traditions will hold their most important annual meetings in Kaunas, attended by design policymakers, practitioners from various design fields, and design educators from around the world.International Forum of Design Network is a part of the Kaunas Design Festival organized by Kaunas – European Capital of Culture 2022.
MAIN THEME
Human City Grid
The human city grid starts with design. It plays an integral role in making urban living more satisfying. Designing a happy city will be the main topic of the International Forum of Design Networks.
Participators:

National Design Organisations

BEDA, IcoD, EIDD, UNESCO COD, WDC Valencia 2022

Workshop
Participants explore issues by discussing them in small table groups (5-7 tables of 10 people each). Discussions are held in multiple rounds of 20-30 minutes.
PROGRAM:
Meet and Match Dinner on the evening of 13 October at the "Monte Pacis" restaurant at T. Masiulio str. 31, in Kaunas;
Forum's main event on 14 October, which will take place at Kaunas Žalgiris Arena, located at Karaliaus Mindaugo Ave. 50, Kaunas;
Dinner on the evening of 14 October at the "Olive Kitchen" restaurant at V. Putvinskio str. 53, K. Donelaičio str. 62 in Kaunas.
More information about the Forum: see
HERE.

Key information about getting to Kaunas and Kaunas city:

Kaunas – Lithuania Travel
Kaunas – Maps and Guides
Welcome to Kaunas
More information about Kaunas 2022: see
HERE.