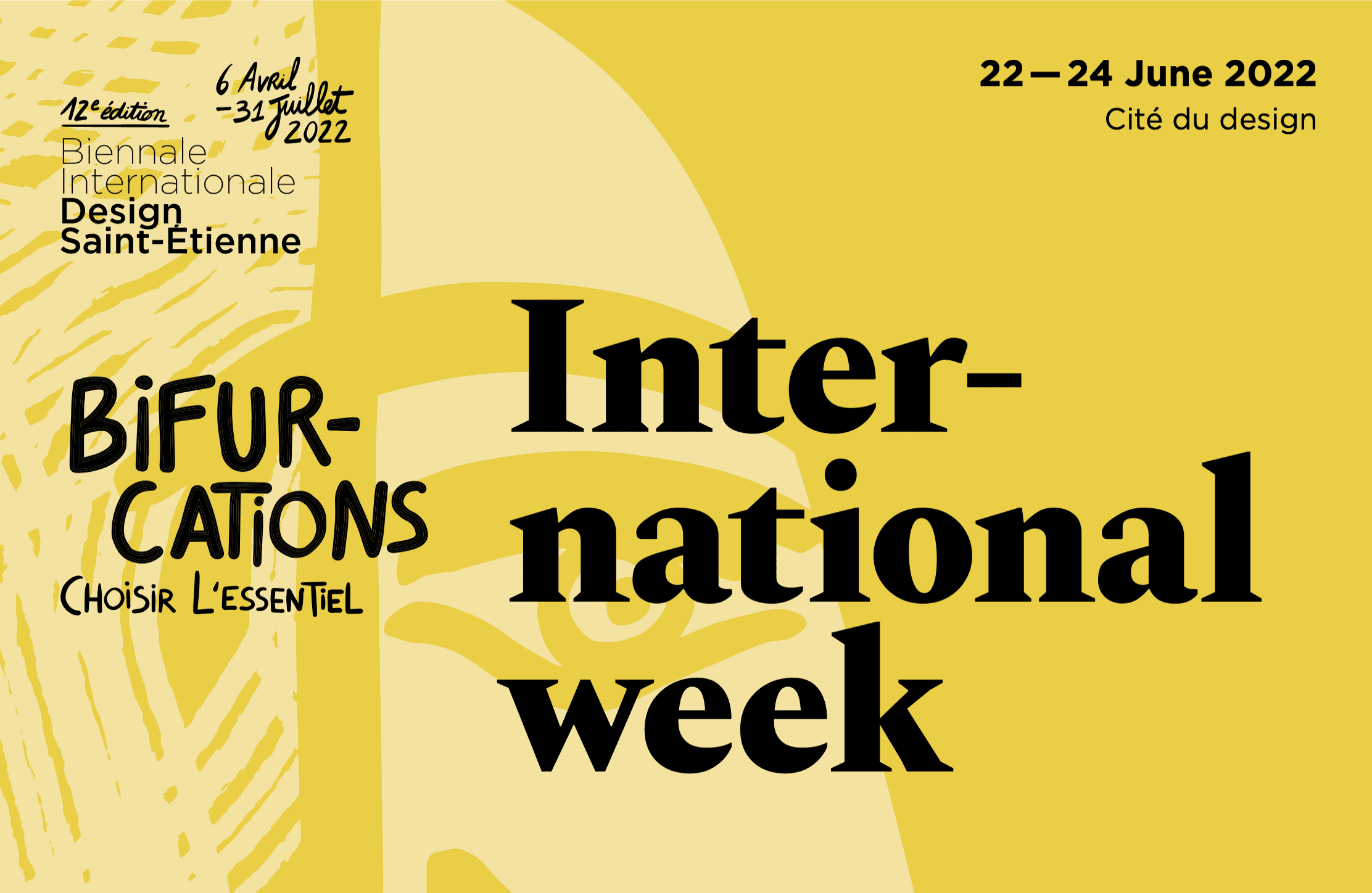 17/05/22
International Week – Biennale Internationale Design Saint-Etienne 2022
22-24 June, 2022International Week – Biennale Internationale Design Saint-Etienne 2022For internationals, companies, public actors, designers and the large audience
The Biennale Internationale Design Saint-Etienne is an opportunity to bring together international design and economic players. For one week, find a dedicated program by typology, alternating various formats of interventions, conference, workshop and visits. For this edition of the Biennial, the theme of "bifurcations in cities" will be in the spotlight. Go and meet the UNESCO Creative Cities and the "bifurcations" that can be found in each of them.
Focus : International Forum : Saint-Etienne invites UNESCO Creative Cities
This forum, organized in the heart of the Cité du design on June 24 from 10am to 12pm CET, offers a unique opportunity to discuss how Creative Cities, with their diverse cultural and historical backgrounds and their different social fabrics, can show bifurcations in their cities through the topics of mobility, education, health, environment, biodiversity and production. Mayors, representatives of UNESCO Creative Cities of Design and other participants, such as young local designers, international experts and design professionals, will come together to share their knowledge, experiences and visions, highlighting the role of design as a catalyst in transforming cities towards creative and sustainable living spaces.
International Week Program 22-24 June 2022
More information HERE.