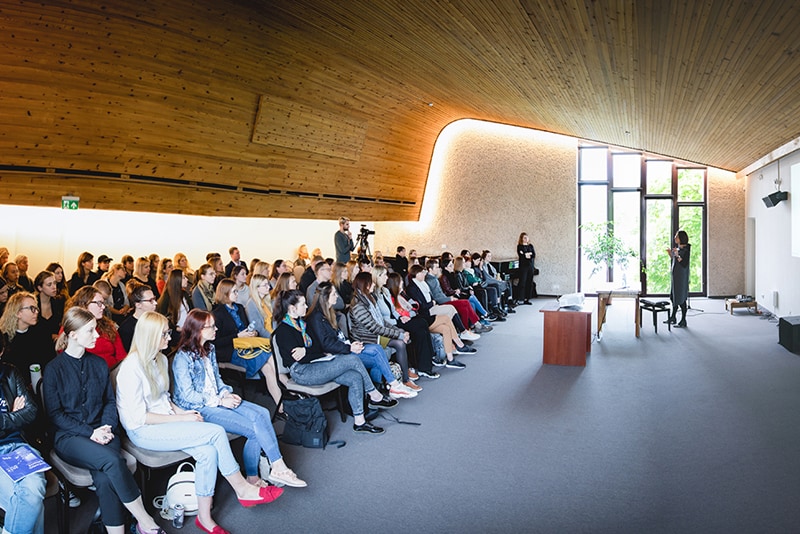 16/06/19
It's a wrap: DESIGN WEEK LITHUANIA 2019
Impressions and recap.Design Week Lithuania is an annual event dedicated to the synthesis of insightful solutions, original ideas and professional performance, while at the same time highlighting the value of good design. Over the last decade the festival has become a regular fixture and the country's biggest design event, organised by the Lithuanian Design Forum since 2006.
In 2019, the festival staged its 14th edition, inviting designers, companies and educational institutions to present their latest projects to creative and curious audiences. As usual, the festival's events were taking place in six cities in Lithuania throughout the week of May 6-12.
Interpreting this year's theme – progress – the participants had prepared more than 100 events – exhibitions, pop-up showcases, creative workshops, discussions and lots more. The aim of this year's edition was to focus on novelties and variety, recent achievements and innovation. No boundaries were set. Instead, the festival strived to expand the concept of design, to provide some space not only for aesthetics and performance, but also for insightful functionality, future solutions and inspiring networking.
As usually, the festival structure included pop-up design displays installed in the windows of old town shops and cafes, design companies' presentations, various exhibitions, academic community events, creative workshops, etc.
Some new initiatives and fresh ideas had also been included: "For the very first time the Lithuanian design auction was organised, highlighting both historic and contemporary Lithuanian design. Also, design tours of factories and creative workshops were held, providing insight into how design pieces are born. We also paid more attention to design community networking, which is inseparable from every kind of progress – we believe that collaboration, shared ideas and experiences often lead to successful result. All these new initiatives were aimed to showcase diversity of design thus presenting it as a process – adaptive, versatile, growing, as well as important and attractive to wide audiences" – says Gražina Bočkutė, Executive Director of the Lithuanian Design Forum.
Save the date for the next edition: May 4-10, 2020!
Full program of the festival:www.bit.ly/dizainosavaite2019More information visit:www.dizainosavaite.ltwww.facebook.com/dizaino.savaitewww.instagram.com/dizainosavaite