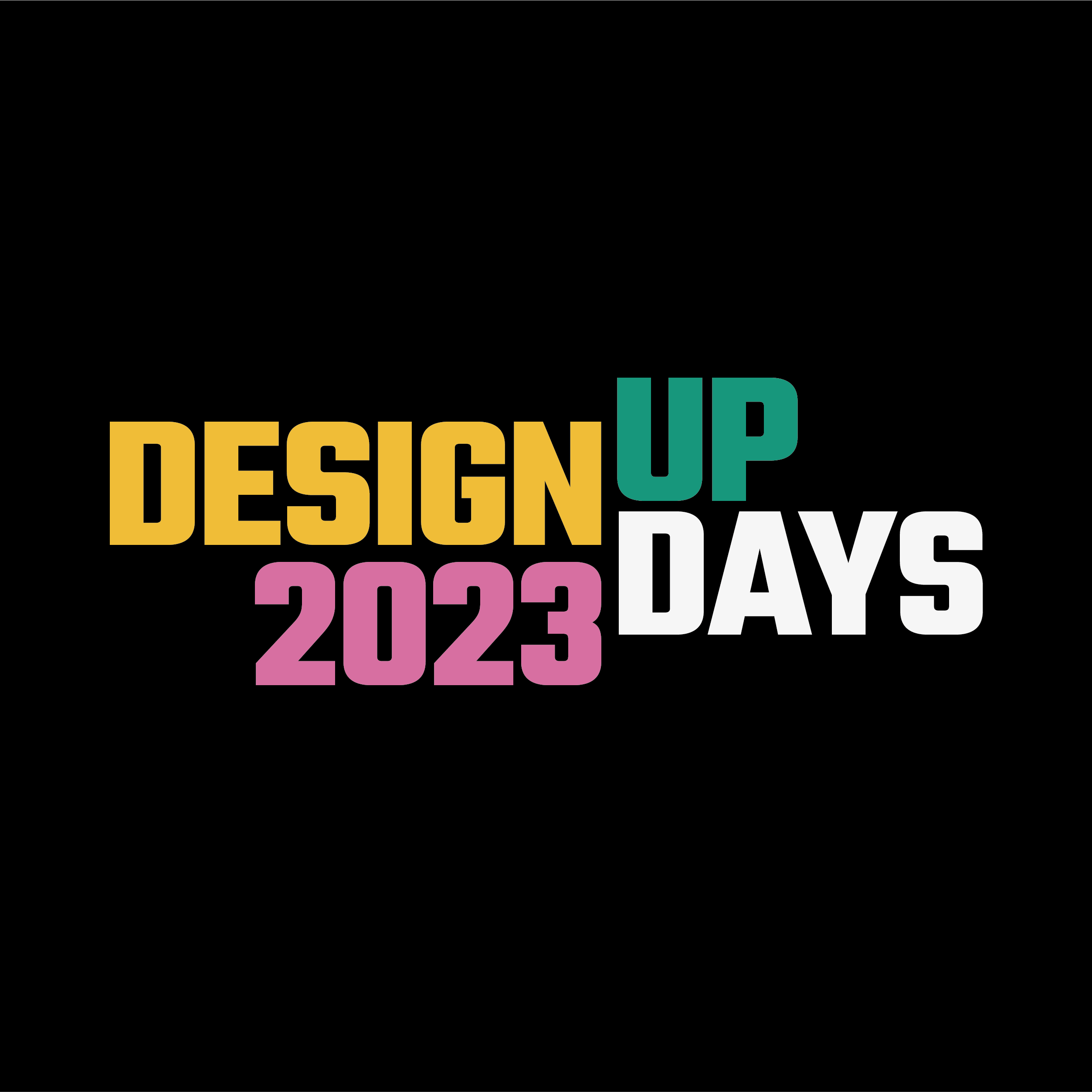 08/11/23
Join the DESIGN UP DAYS for an Inspiring Day Dedicated to Developing Creative Ideas!
The DESIGN UP DAYS organized by the Designers+ network are back for a second wild edition. This one-day event, dedicated to designers and creative entrepreneurship, will be held on Thursday, 7 December 2023, at Saint-Étienne's Quartier Créatif.
DESIGN UP DAYS offers designers a unique opportunity to take their ideas to the next level. Strategy, marketing, business model, intellectual property… These essential points will be addressed with a panel of experts, enabling participants to gain invaluable knowledge to develop their business activity.
"We know that designers often generate incredible ideas, but that they need support and partners to put them into practice,"
says Eva Gadbois, project manager at Designers+ and organizer of the event. "The DESIGN UP DAYS are designed to offer designers the support they need by putting them in touch with existing support schemes in our territory, as well as with companies and a network of valuable contacts."
The event promises a fun-filled atmosphere, in the style of Qui veut être mon associé ? ®, with a panel of expert judges and a collective intelligence approach. Participants will have the opportunity to pitch their projects, strengthen their ideas and make concrete progress in their entrepreneurial posture. Feedback from the experts will enable them to benefit from sound advice on how to take their project forward.
The day will close with a prize-giving ceremony in various categories, and a cocktail reception that will provide the perfect opportunity for further exchanges and networking.
Details: Places at this exclusive event are limited to 12 participants, either solo or in pairs. Applications are open from 16 October to 19 November 2023 and can be submitted via the website below.
Don't miss out on this dream opportunity to develop your business while having fun at this second edition of the innovative DESIGN UP DAYS!
Any questions? Don't hesitate to contact Eva Gadbois by e-mail at egadbois@designersplus.fr
More Information: www.designersplus.fr/vie-du-reseau/
Registration: docs.google.com/forms/d/e/1FAIp[…]Q/viewform
About Designers+
Designers+ is an organization dedicated to promoting design and creativity. It provides opportunities for designers to develop their skills, make valuable contacts and turn their ideas into concrete projects.