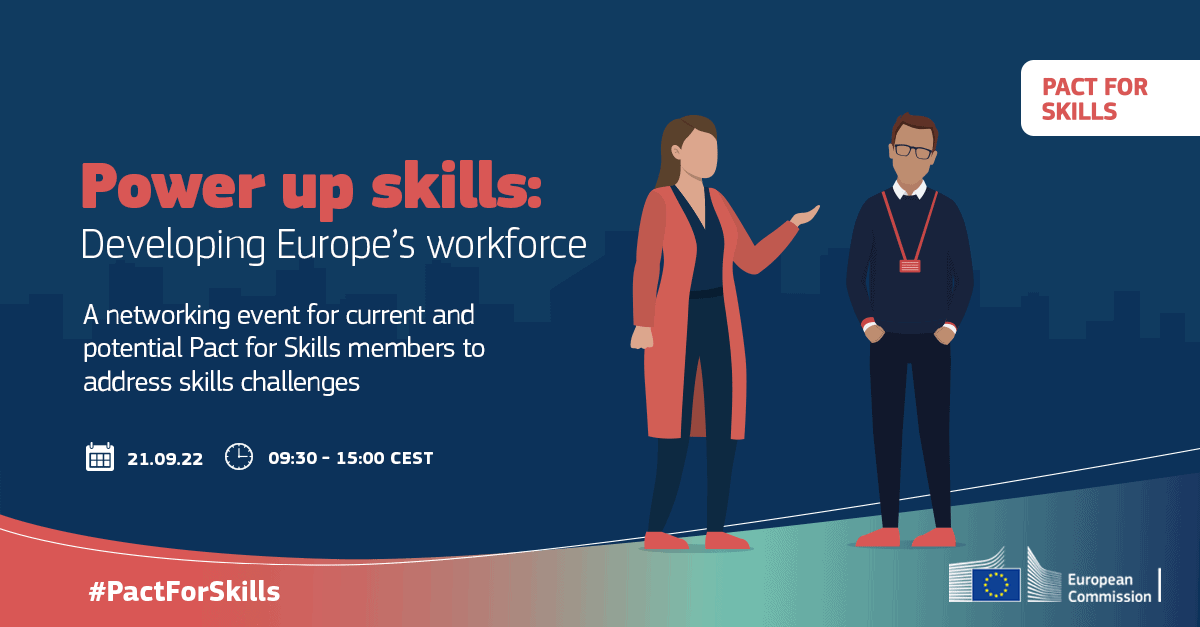 15/09/22
Join the networking event for new and potential Pact members 21 September 2022
The first networking event for new and potential Pact for Skills members will take place on 21 September 2022.
Participants will have the opportunity to learn about the aims and objectives of the Pact, as well as the benefits of becoming a member. Some of the Pact members, will be invited to talk about why they joined the Pact and their concrete commitments. Participants will also have the opportunity to talk one-on-one with existing Pact members to get more information and guidance on joining the Pact.
Participants will also be able to join sessions dedicated to their specific sectors of activity to discuss upskilling and reskilling with potential and existing Pact members.
Register nowPact-for-Skills-Infographic-A4
More information: see
HERE.