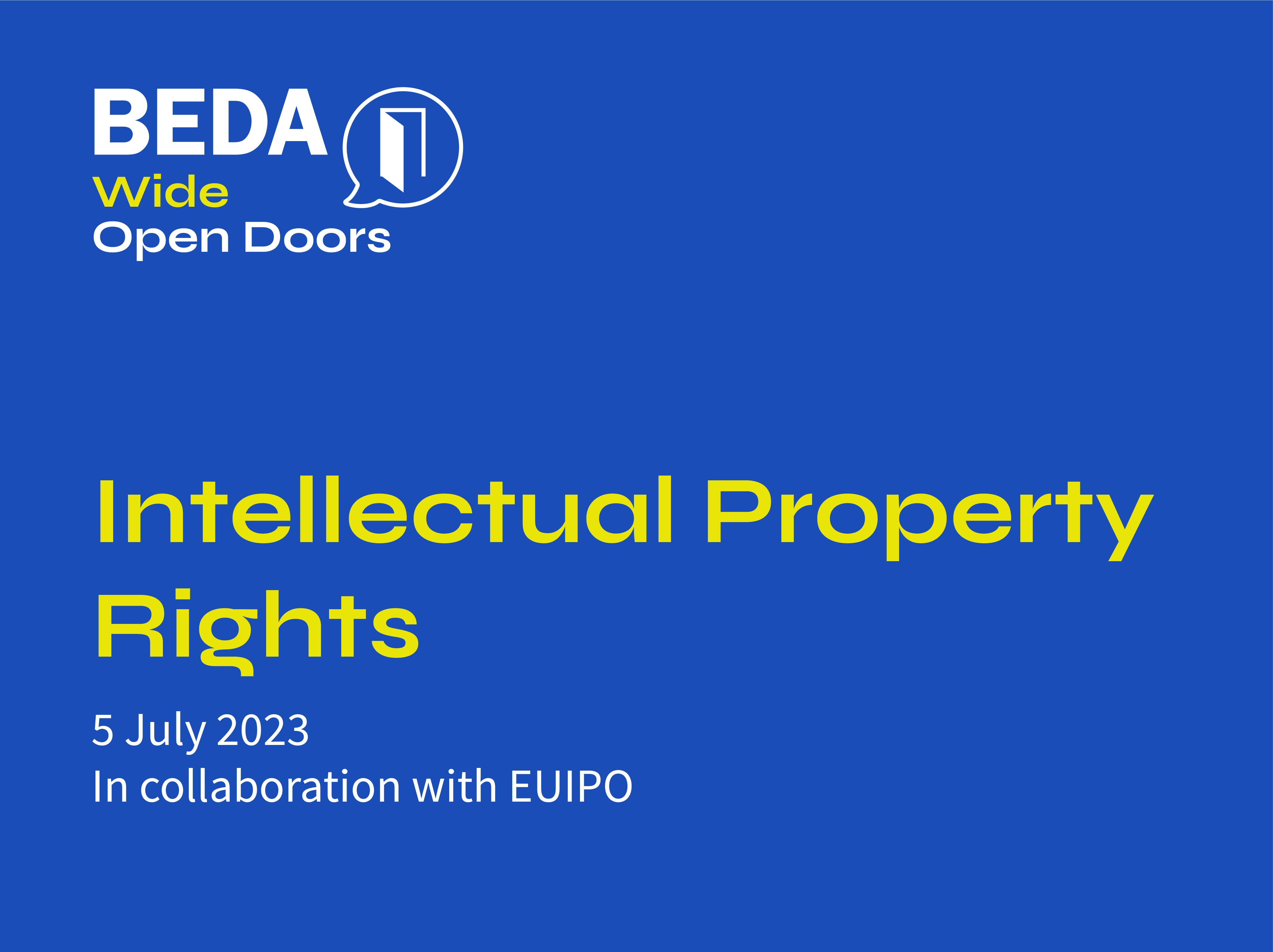 16/05/23
Join the Wide Open Doors Dialogue Organised with EUIPO on Intellectual Property Rights
The next ODD on 5 July 2023 is planned as a Wide Open Doors Dialogue (open to the public), in collaboration with EUIPO – the European Union Intellectual Property Organisation.
BEDA is in close cooperation with EUIPO, taking part in their regular User Groups Meetings – thanks to Iiris Adenius, legal advisor of ORNAMO. Now we seek to widen the collaboration, foster a vital dialogue and explore the interests and needs of BEDA members as well as the designers represented by them. We have the opportunity to engage in a direct dialogue with the representatives of EUIPO, learn about the opportunities and support programmes the EUIPO is offering for SMEs, and the accessible tools related to IP awareness raising.
We invite you to share with us in advance what topics you want to see covered in this ODD session, to prepare for a fruitful kick-off event with EUIPO.
Are you interested in how to protect emerging areas, or keen to explore the expanding use of AI and its possible effects on copyright law?
Do you, or your members have challenges regarding IP protection procedures or infringement?
Do you want to discuss the massive gender inequality related to registered community design filings, as the results of the first-of-its-kind EUIPO report stated and find the possible ways to close the gap?
Please send your suggestions to the host of this session, Anna Kohut-Janko, BEDA board member to anna.janko@hipo.gov.hu.
The link to the event will be shared soon.