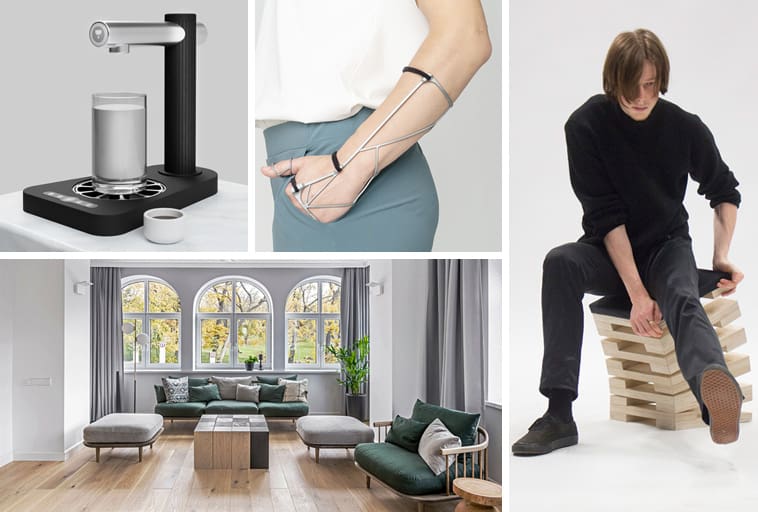 17/11/20
Lithuanian Design Prize GOOD DESIGN - Winners 2020
The Lithuanian Design Prize GOOD DESIGN is a national competition dedicated to discovering and commemorating the best examples of the country's design.
The competition, which has been running for the ninth year in a row, aims to award the best design works of each year in 10 categories, to celebrate the creators of good design and the businesses able to harness it's potential.
This year, more than 150 applications were received for the competition, and the nominees and winners are selected by an independent foreign commission, as every year. "With this project, we aim to draw attention to the constantly changing, innovatively dynamic Lithuanian design," says Gabija Vanagė, Director of the Lithuanian Design Forum. – We are always surprised by the quantity and quality of received projects, which is not inferior to the latest global standards, and teamwork with design experts from abroad allows us to look at Lithuanian design in a glocal way. It is especially gratifying that this competition can also be seen as a platform for not only experts and professionals, but also design students and graduates."
National prize GOOD DESIGN is not only awarding each year the 10 best design objects but also additionally, 20 diplomas are awarded for the 2nd and 3rd place in the category. The winners are entitled to freely use the logo of the contest for marking awarded goods and services, as well as for advertising purposes.
To view the winners and find out more:
https://www.facebook.com/gerasdizainas/http://dizainoprizas.lt/en/http://www.dizainoforumas.lt/en/good-design/
The award is organised by Lithuanian Design Forum, a non-governmental design promotion organisation. "I think that if the project-awards were not of high quality and adequate to global standards and trends, it simply would not exist, because no one would submit their projects for evaluation. Appreciation, and especially quality, is of paramount importance to any of us, and even more so to artists whose creations are rushing from themselves, so they are very intimate parts of their personality.", – Gabija Vanagė.
What is more, winners of the contest have a chance to participate in other projects of Lithuanian Design Forum and present their works at exhibitions in Lithuania and abroad. Also a specially printed catalogue of winners' works is released.