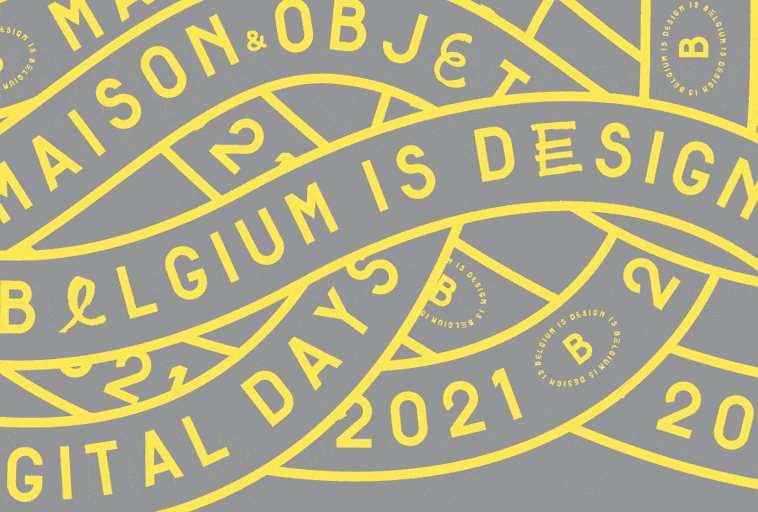 15/03/21
Maison & Objet Digital Days
Once again this year, Flanders DC and Wallonie-Bruxelles Design Mode are joining forces to present a selection of Belgian talents at Maison&Objet.
Initially postponed to March 2021, the January 2021 edition of Maison&Objet will be entirely digital. The exhibition teams have organised themselves to offer a new experience enabling exhibitors to present their creations in the best possible conditions via MOM, the exhibition's digital B2B platform.
Belgium is Design thus supports the presence of 8 brands on the MOM platform. Initially selected for their legitimacy in a competitive market and a positioning in line with the TODAY section of the show, they are simultaneously singular and sensitive, offering a variety of exceptional products and pieces for interior design: furniture, objects, textile collections, wallpaper and, for the first time, other types of products with top-of-the-range light switches and an opening to the bathroom and kitchen sectors with taps.
News from each of the brands will be available on MOM throughout the year.
Among the Belgium is Design selection, some have already participated in previous editions: Havani, Pascale Risbourg, amgs – Ana María Gómez and Enso by Mira return with new products. While RVB and Atelier Luxus are not newcomers to Maison&Objet, the collaboration with Belgium is Design is new. Finally, Ertz and Christoph Broich have chosen this platform to launch their furniture and home textile brands (plaids, cushions) respectively.
All the brands ensure a local anchoring with 'made in Belgium' manufacturing. They champion a sustainable approach, whether it is the environmental approach in the choice of materials or the promotion of craftsmanship.
For Belgium is Design, which has been bringing together Belgian design advocacy institutions for 10 years, this virtual meeting with editors, buyers and journalists from all over the world is a unique opportunity to offer a major showcase for these Belgian brands with international ambitions.
More info on https://www.belgiumisdesign.be/event/maison-objet/