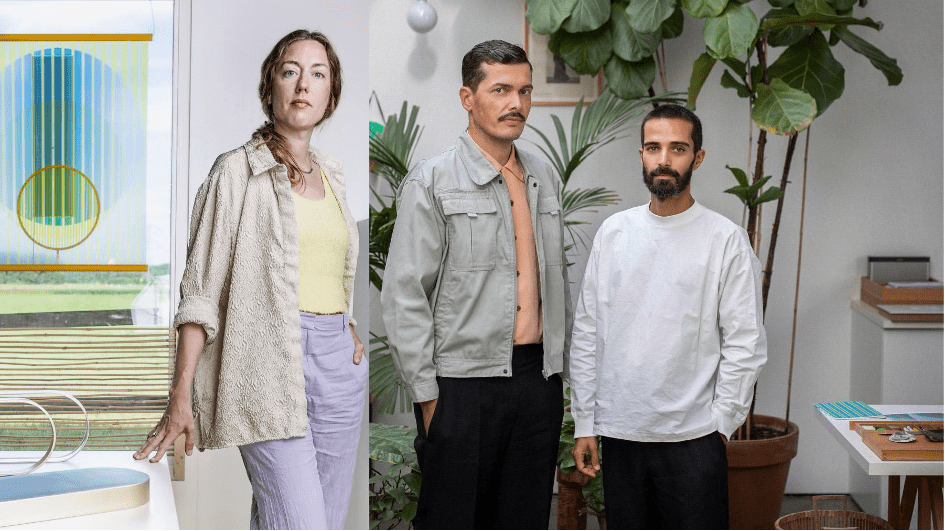 14/09/22
Marjan van Aubel and Formafantasma - Dutch Design Week ambassadors
Marjan van Aubel and Formafantasma are the ambassadors of the 21st edition of Dutch Design Week (DDW). Dutch Design Foundation (DDF) – the organisation behind DDW – considers the two studio's at this moment in time representatives of the group of the most contemporary and urgent voices in the world of design of today and the future. The ambassadors will use their position as established designers and DDW ambassadors to include young design-talents in their mission.
Both studio's develop two unique works specially for this edition to bring their own interpretation of the
DDW theme Get Set: We are on a mission. Marjan, her studio and many followers are working on a Solar Movement, making solar energy accessible for all. Andrea Trimarchi and Simone Farresin, from Italy based in the world, graduates from Design Academy Eindhoven, now leading the Mastercourse Geo Design, have been advocating holistic design thinking and value creation ever since founding their own studio Formafantasma in 2009. Their goal: to better. understand, facilitate and transform the built and natural environments we live in.
More information: see
HERE.