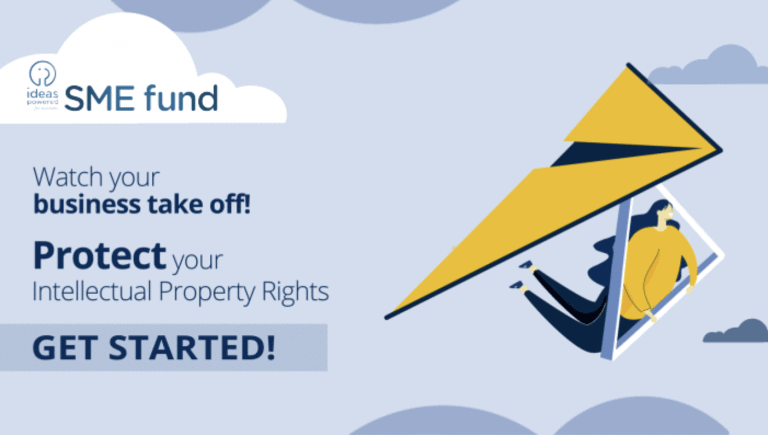 10/02/23
More than €60 million fund for SMEs to better protect their intellectual property
The Commission and the European Union Intellectual Property Office launched the 2023 edition of the EU SME Fund. The fund offers intellectual property vouchers for EU-based SMEs to help them better protect their intellectual property (IP).
Programme Dates: 23 January 2023 to 8 December 2023.
Funds are limited and available on a first come, first served basis.
Specifically, intellectual property vouchers offer applicant SMEs the opportunity to cover certain costs related to the assessments of their IP needs through so-called 'IP scan services' provided by Member States. In addition, the voucher can be used as a reimbursement for a range of IP protection tools including patent, trademark and design registration costs. For the first time, the 2023 SME Fund will also cover reimbursement of plant varieties and European patents. Once the Unitary Patent system will be operational, the SME Fund may also cover the registration costs of it.
The 2023 SME Fund makes available €60 million for intellectual property vouchers in the coming year, to be implemented by the EUIPO. This includes €5.1 million in funding from the Commission for services related to patents and plant varieties. An SME may save €1,500 per patent application and €225 per plant variety application.
Helping SMEs protect their intellectual property is one of the key objectives of the SME Strategy for a sustainable and digital Europe and the 2020 Action Plan on Intellectual Property. With the SME Fund, the Commission is supporting SMEs to better manage their IP portfolios, in view of helping them accelerate their green and digital transitions, as well as support their overall recovery from recent crises like COVID-19 and the impact of the Russian invasion of Ukraine.
More Information: ec.europa.eu/docsroom/documents/52054
euipo.europa.eu/ohimportal/en/online-services/sme-fund
Last updated: 22/02/23