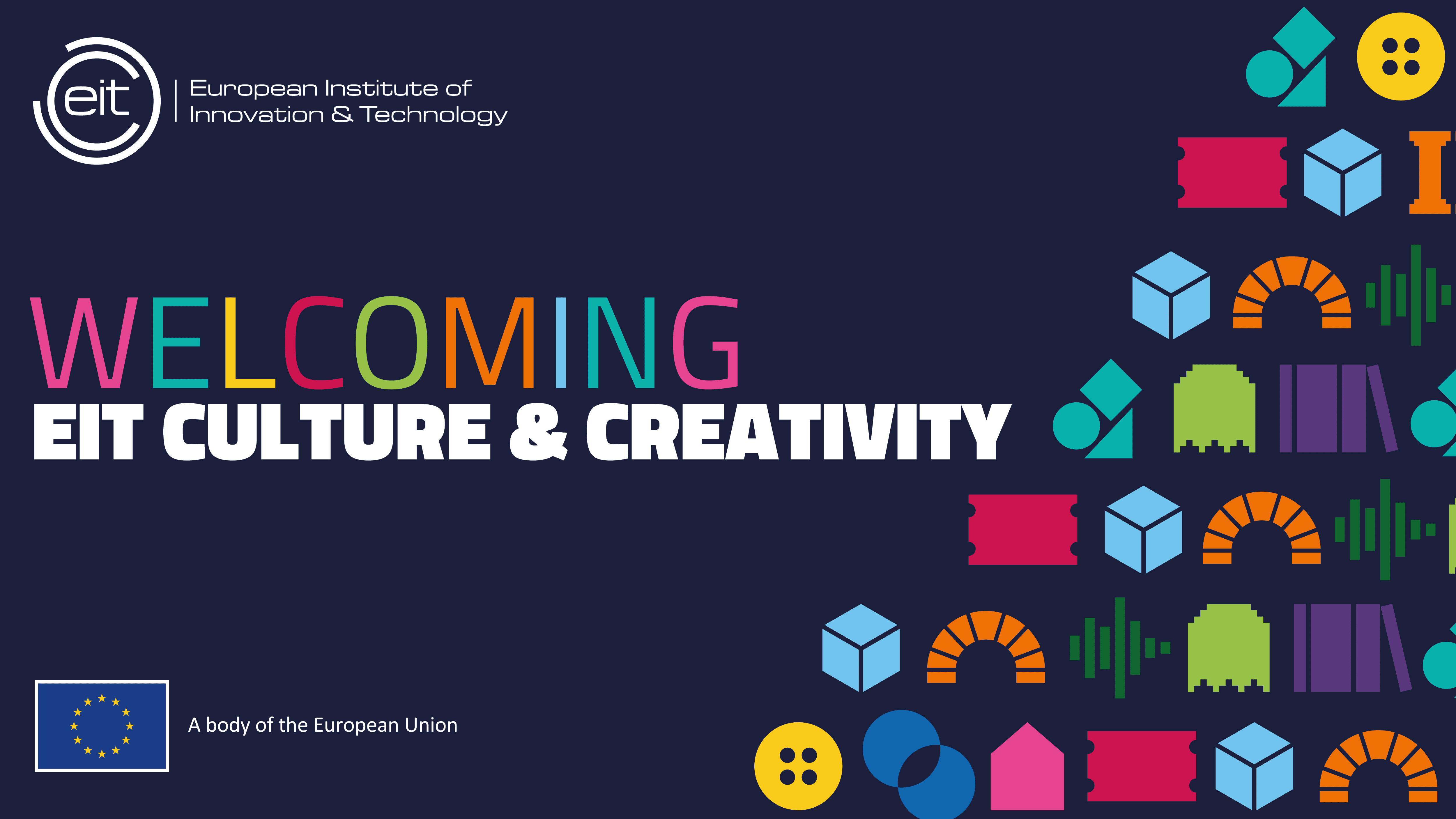 11/07/22
Multi-million Euro partnership for culture and creativity launched: EIT Culture & Creativity
Following months of preparations and proposal evaluations, the European Institute of Innovation and Technology (EIT) announced the winning team set to build EIT Culture & Creativity.
The Institute's ninth Innovation Community is designed to strengthen and transform Europe's Cultural and Creative Sectors and Industries (CCSI) by connecting creatives and organisations to Europe's largest innovation network. The new pan-European partnership can expect to split approximately EUR 300 million of EIT funding under
Horizon Europe (dedicated funding for two new EIT Knowledge and Innovation Communities to be launched during the 2021-2027 EU funding period) with the possibility to leverage more funds from the private and public sector.
"Culture is not only our common language, it also an innovating ecosystem. The new EIT Culture & Creativity Innovation Community will capitalise on the unique richness of European diversity to guarantee that creatives are ingrained in the pan-European Innovation Ecosystem. I look forward to observing the growth of this sector's innovators and start-ups under EIT's innovative approach, which has had a significant impact on the lives of Europeans over the previous decade."

– Mariya Gabriel, European Commissioner
"As outgoing chair of the EIT, I am especially delighted to see this partnership spring to life as part of the legacy of the current board. On behalf of the entire EIT Community, I would like to congratulate the winning team for their vision of EIT Culture & Creativity! With our ninth Innovation Community, the EIT is continuing to grow stronger, spurring innovation to reach all corners of Europe driving its competitiveness, resilience and sustainability."

– Gioia Ghezzi, EIT Governing Board
To address these challenges, the EIT launched a Call for Proposals in October 2021 inviting applicants to submit their vision for how EIT Culture & Creativity will transform Europe's CCSIs. The winning team, ICE- Innovation by Creative Economy consists of 50 partners from 20 countries, including Fraunhofer-Gesellschaft (lead coordinator), Philips Design, Tartu University, the European Broadcasting Union and Junior Achievement Bulgaria, amongst others.
"We can't wait to start work and to lay the foundation for our vision. Our 50 Partners across 20 nations have bold and brave ideas for the role of innovation in these sectors and industries and we are very much looking forward to uniting and excelling creatives with Europe's largest innovation ecosystem."

– Bernd Fesel, spokesperson for the winning team
To facilitate EIT Culture & Creativity's establishment, the EIT will provide the winning partnership with a start-up grant of up to EUR 6 million to ensure they become fully operational as soon as possible. To learn more about the unique model behind EIT Innovation Communities please read the
EIT Innovation Model publication.
See original article
HERE.