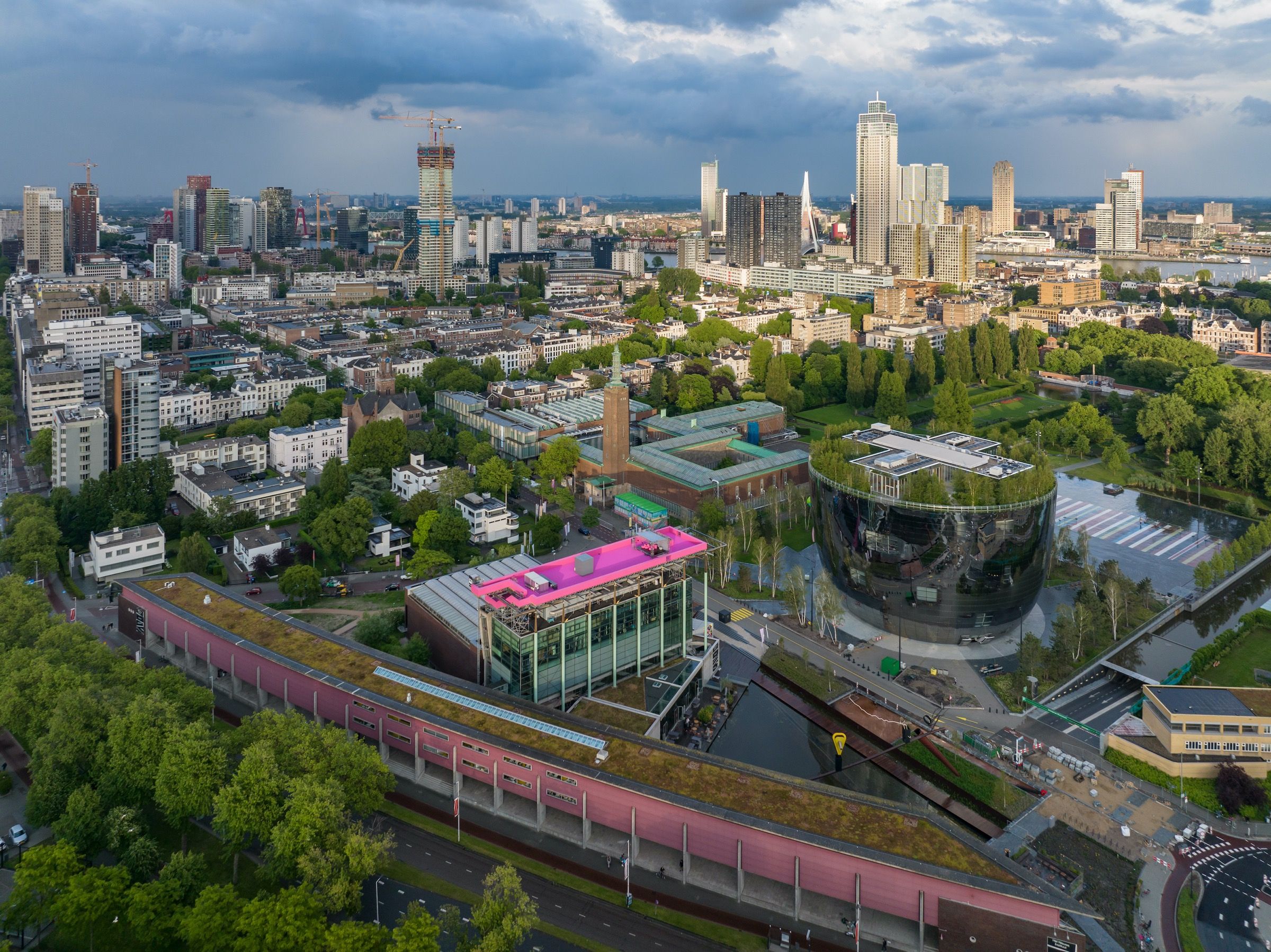 Photo: Ossip van Duivenbode / The Podium on the roof of Het Nieuwe Instituut.
10/03/23
Netherlands partner country Business of Design Week Hong Kong 2023
After a successful, preparatory collaboration in 2022, the Netherlands will also join forces with the Business of Design Week Hong Kong 2023. Together we will work on the challenges involved in the transition to a circular economy. The Business Design Week (BoDW) has become Asia's premier annual event on design, innovation, and brands. The aim of this collaboration is to link Dutch companies, designers, and knowledge institutions to partners in Hong Kong and its region.
Game Changers
Throughout the year of 2023, a variety of events and activities on the main theme of circular design, from workshops, exhibitions, to forums will be organised in the Netherlands and in Hong Kong. The Game Changers programme focuses on five main domains: Built Environment, Fashion, (everyday) Products, Retail and Hospitality/ Festival.
Opportunities
The programme will be a great opportunity to explore and implement circular design at an international level with Hong Kong and China. In the past decades, China has seen a rapid development of technological innovation and is a rising major player in the field of sustainability. Hong Kong is a Special Administrative Region within China. The BoDW is organised in Hong Kong but reaches out to the Greater Bay Area with a population of 100+ million people. At the same time, Hong Kong is ideally situated and has great connections with countries like Singapore, Thailand, Indonesia, Vietnam. Those areas are part of the outreach of the BoDW.
Organisation
The exchange programme and our partnership with BoDW is realised under the supervision of representatives of the top sector Creative Industries including representatives of the three relevant Dutch ministries (Foreign Affairs, Education, Culture and Science, and Economic Affairs), representatives of the consulate-general in Hong Kong and representatives of knowledge institutes. CLICKNL is responsible for the programme and has placed its implementation with CreativeNL.
More Information: clicknl.nl/en
Last updated: 12/03/23