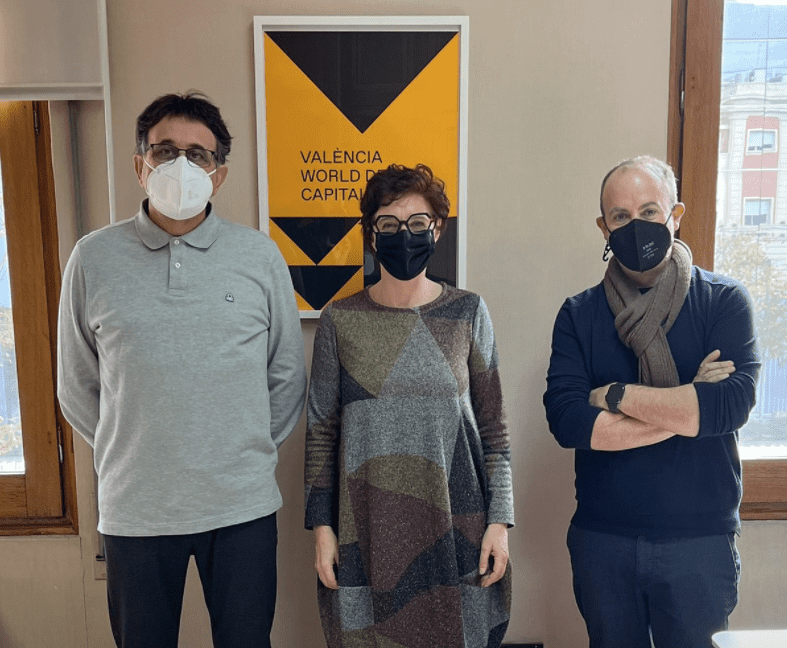 21/01/22
New agreements mark the beginning of 2022 at the Spanish Network of Design Associations (READ)
Through the Galician Forest Industry Agency (XERA), the Spanish Network of Design Associations (READ) and the Galician Government (Xunta de Galicia) have signed a collaboration agreement for the promotion and divulgation of Galician wood as an element for design as well as incorporating design as a transformative element in companies, resulting in a real benefit for the entire wood value chain in Galicia, spanning the full spectrum from forest owner to the final consumer.
In this context of collaboration is also framed the traveling exhibition FSWD / Identity & Territory, which includes 123 works of industrial, graphic, interior and service design which are outstanding for their quality and projection, and in which XERA participates through the creation of handcrafted pedestals produced in Galicia with local wood.
In accordance with this agreement, different activities will be carried out, the first one being the conference "Exporting design and design to export" by the Graphic and Industrial Designer Nacho Lavernia, who won the Spanish National Design Award in 2012, and that will be held at the Galician Center for Contemporary Art (CGAC) in Santiago de Compostela.
Also there will take place a working session to highlight the value of design and facilitate the interaction between the companies of the forestry-wood industry and designers; guided tours of the exhibition with designers and a webinar on wood design with the participation of different professionals and companies from the sector.
In addition, an important milestone in Spanish design in this newly released 2022 is Valencia being the World Design Capital. READ joins this celebration by organising different activities together with WDC Valencia over the next few months, such as the participation in the design policies program to be held in Valencia in November and the round tables about ethics and feminisms that will come from READ working groups.
For more info visit
XERAFSWD / IDENTITY & TERRITORYNACHO LAVERNIACGAC
Photo: READ
Uqui Permui, President of READ (centre), Vicente Gallega, Second Vice President of READ and Xavi Calvo, Director General of World Design Capital Valencia 2022