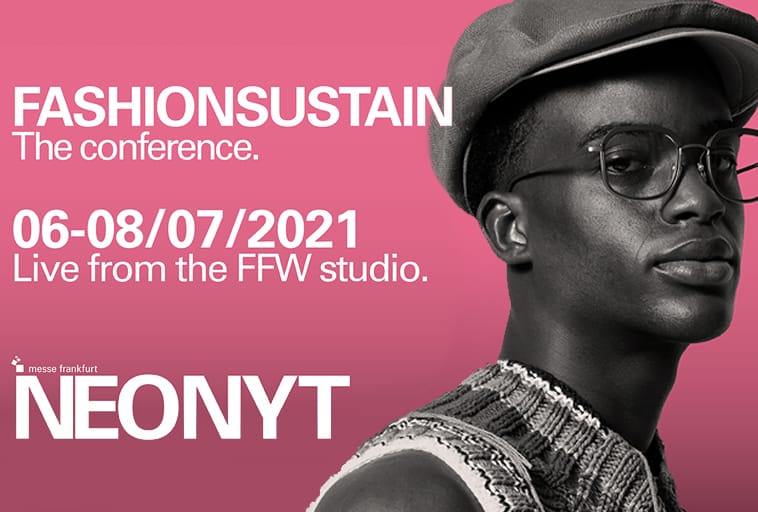 12/07/21
New European Bauhaus: Panel discussion at Frankfurt Fashion Week
The German Design Council hosted a panel discussion at the Fashionsustain conference on the topic of »Sustainable Branding« as part of Frankfurt Fashion Week on 8 July 2021.
By now, the majority of people have recognised that sustainable consumption is important and that something has to change in our behaviour. But which products are sustainable, which companies act in a credibly sustainable way and produce corresponding products?
This is exactly where design and brand are needed. Design and brand provide orientation and identification, embody values, are sensual and emotional and can influence decisions. The panel discussion »Sustainable Branding« discussed what exactly sustainable branding means. What does good communication of sustainability look like? How can design and brand management support the sustainable transformation of a company? And much more.
Speakers included Matthias Mey (Managing Partner at Mey GmbH & Co KG), Heidrun Angerer (Executive Creative Director at Peter Schmidt Group), Bernd Draser (Lecturer at ecosign / Akademie für Gestaltung) and Lutz Dietzold (CEO German Design Council).
For further information visit: https://www.german-design-council.de/en/
Image © Messe Frankfurt Exhibition GmbH