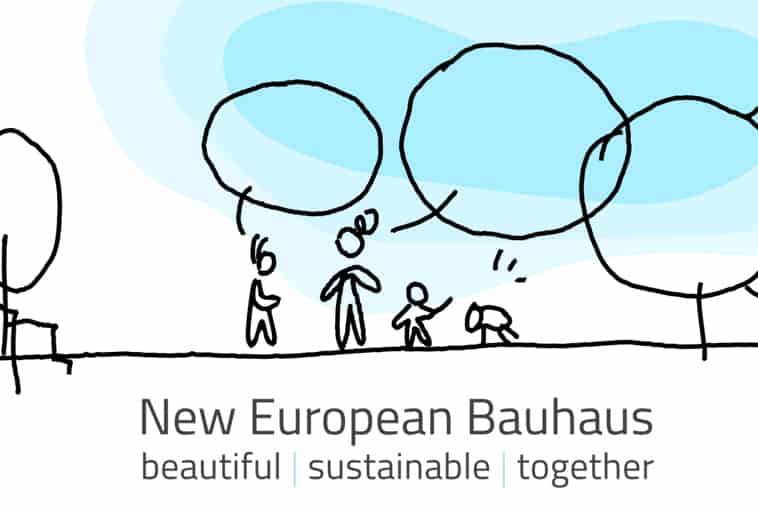 26/05/21
»New European Bauhaus – Shaping a sustainable world by design«
As a partner of the European Commission's New European Bauhaus (NEB) initiative, the German Design Council is working on ways to successfully realise the European Green Deal and make Europe climate neutral by 2050. On 12 May the German Design Council hosted the online event »New European Bauhaus – Shaping a sustainable world by design«.
The German Design Council was honoured to welcome Hans Joachim »John« Schellnhuber as keynote speaker. Prof. Dr. Dr. h.c. Schellnhuber is a member of the German National Academy Leopoldina and the US National Academy of Sciences, among others. As founding director, he headed the Potsdam Institute for Climate Impact Research (PIK) from 1991 to 2018. He has already worked as a scientific advisor for German Chancellor Angela Merkel, EU Commission President Ursula von der Leyen and Pope Francis, among others. In 2011, he received the Federal Cross of Merit 1st Class. Since 2019, Schellnhuber has been working intensively on the creation of a »Bauhaus of the Earth«.
Schellnhuber emphasised the urgency of achieving climate neutrality as soon as possible and outlined options for combining sustainable materials with ultra-modern methods. Björn Asmussen from architecture and design firm 3deluxe presented concepts for environmentally friendly cities fit for human habitation. Maria-Liisa Bruckert from Siemens AG described buildings as ecosystems that constantly adapt to people's needs. Alessandro Rancati from the European Commission provided practical advice about participating in the New European Bauhaus. The audience members were from all across Europe.
About the »New European Bauhaus«
The New European Bauhaus was launched in September 2020 by Ursula von der Leyen, president of the European Commission. With core values of »sustainability, aesthetics and inclusiveness«, the New European Bauhaus connects interdisciplinary art, culture, social inclusion, academia and technology with the aim of making Europe climate-neutral.
Reach and workshop
The German Design Council invites its entire international network to take part in the initiative and support the New European Bauhaus with its expertise. In conjunction with industry and manufacturers, we are cooperating across different economic sectors to generate ideas for a sustainable society and identify inspiring projects, practices and concepts.