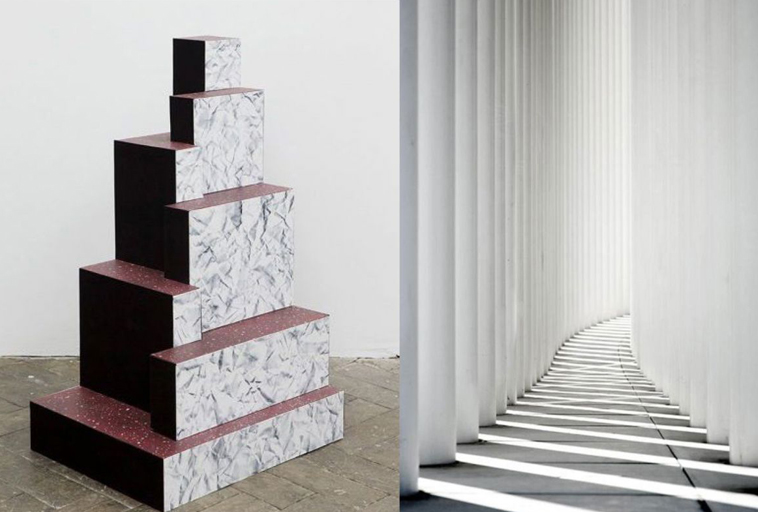 21/02/19
Newcomers' award ein&zwanzig 2019 – Milanese design duo Studiopepe to create exhibition architecture
This year's exhibition for "ein&zwanzig", the award for emerging talents, will be designed by Arianna Lelli Mami and Chiara Di Pinto, founders of Studiopepe. Once again the German Design Council will pay homage to 21 outstanding design talents, giving the most promising emerging designers on the international scene the opportunity to display their products and product designs in an exhibition in the Tortona Design District during Milan Design Week 2019.
The awards ceremony will take place at Via Tortona 31 on 8 April 2019, as part of Milan Design Week. This coincides with the opening of the exhibition designed by Studiopepe in which the award-winning products will be displayed from 8 to 14 April 2019.
For their design for the exhibition architecture, Studiopepe has drawn inspiration from the idea of the stadium. The conceptual frame for the spatial configuration consists of a curved lamellar structure. This playfully undermines the idea of fixed open and closed spaces, creating a strong contrasting effect with light and shadows. This is where the exhibition will be presented. The structure also includes separate rooms for holding workshops, lectures and informal talks – with lounge seating also designed by Studiopepe. The central area features a platform spanning several levels, with screens serving as plinths and presentation spaces for the exhibits.
For more information visit:www.ein-und-zwanzig.com/exhibition/www.studiopepedesign.it/