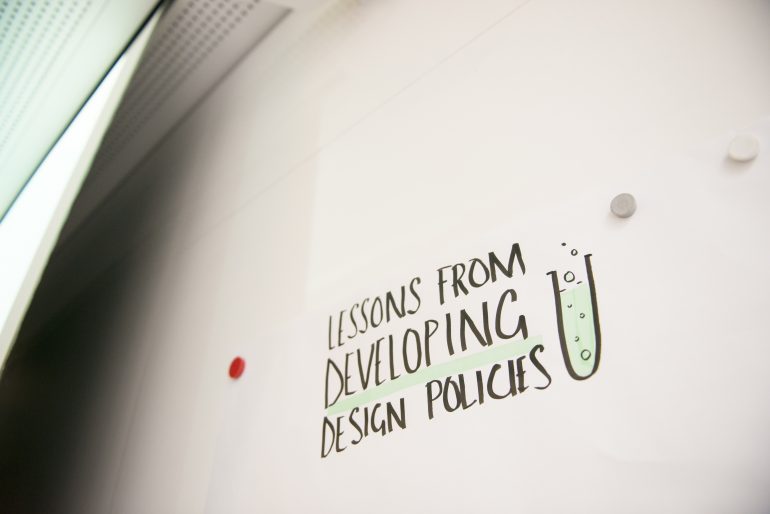 14/12/18
Next Practice in Design Action Plans
PDR report on recent trends and good practice at the 2018 Insight Forum
In recent years, a growing number of European governments have adopted Design Policies, Design Strategies and Design Action Plans.
According to BEDA's recent EU Design Report 2.0, between 2012 and mid-2018, design action plans have been adopted by Denmark, Estonia, Finland, France, Hungary, Ireland, Latvia, Malta, Netherlands, Slovenia and Sweden, as well as by the European Commission. Some of these policies, like Denmark's, are in their fourth cycle and some are at the beginning of the journey.
However, in Europe we can be guilty of only looking over the fence at what our European neighbours are doing rather than looking beyond our borders to explore good practices in design action plans around the world.
With this in mind, Design4Innovation, in collaboration with BEDA, hosted the 2018 Insight Forum on Next Practice in Design Action Plans, bringing experts from Singapore, Hong Kong, Taiwan and New Zealand to share their experiences.
To open, PDR's Head of Design Policy, Anna Whicher presented an overview of the current state of design policy in Europe, including the 11 European countries that have adopted design action plans this decade. Anna presented an in-depth analysis of seven design action plans, identifying the main beneficiaries of the action plans and the key mechanisms of intervention. She said, "Design Action Plans should ensure a balance between supply and demand across the Design Ecosystem."
Christina Melander, Programme Director at Danish Design Centre, added, "You cannot copy and paste design policies between countries. You need to understand capacity, build effective partnerships, harness the power of data and evidence and use a design process to develop design policy."
Links to the full reports.
Part 1: http://pdronline.co.uk/blog/2018/11/next-practice-in-design-action-plans-part-1
Part 2: http://pdronline.co.uk/blog/2018/11/next-practice-in-design-action-plans-part-2