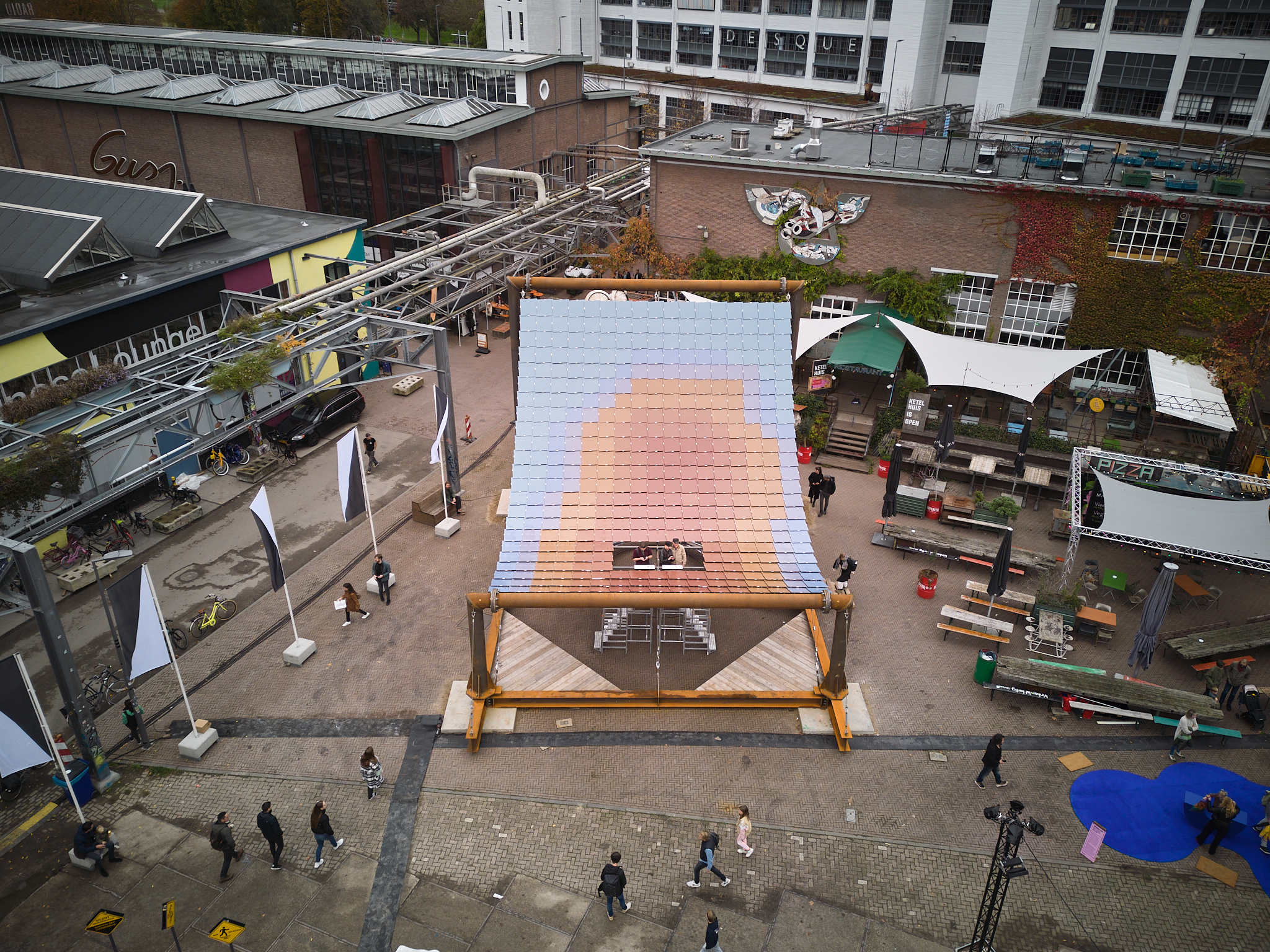 Studio About.Today | DDW23, the Solar Pavilion in Ketelhuisplein; part of Marjan van Aubel's DDW23 Ambassadorship in collaboration with V8 architects and Studio Kameleon Solar.
16/05/23
Prepare for DDW23: More Things are Coming
Spring has sprung. With October on the horizon, we're working hard behind the scenes to make DDW23 a fantastic week. Plenty is going on alongside all the preparations and conversations with the design community, possible locations, various media and much more. The theme will be announced soon. In the meantime, revisit DDW22 and watch the after-movie or dive into some of the most exciting design talents in our studio visits!
Take the stage at Dutch Design Week 2023!
Designers: the Call for Entries has been open for some time now. This year, we are working with two assessment periods, and the first application deadline is fast approaching.
Will your project for #DDW23 be outdoors or require a permit? Then remember to submit your applications by 15 May, as any project taking place outside or in need of a permit must be assessed in this first round. The second round of applications runs till 16 June.
If you want to participate but haven't registered yet, do that now! Follow the 4 steps to register in My DDW. Register here.
Registration and More Information: ddw.nl/en/participants