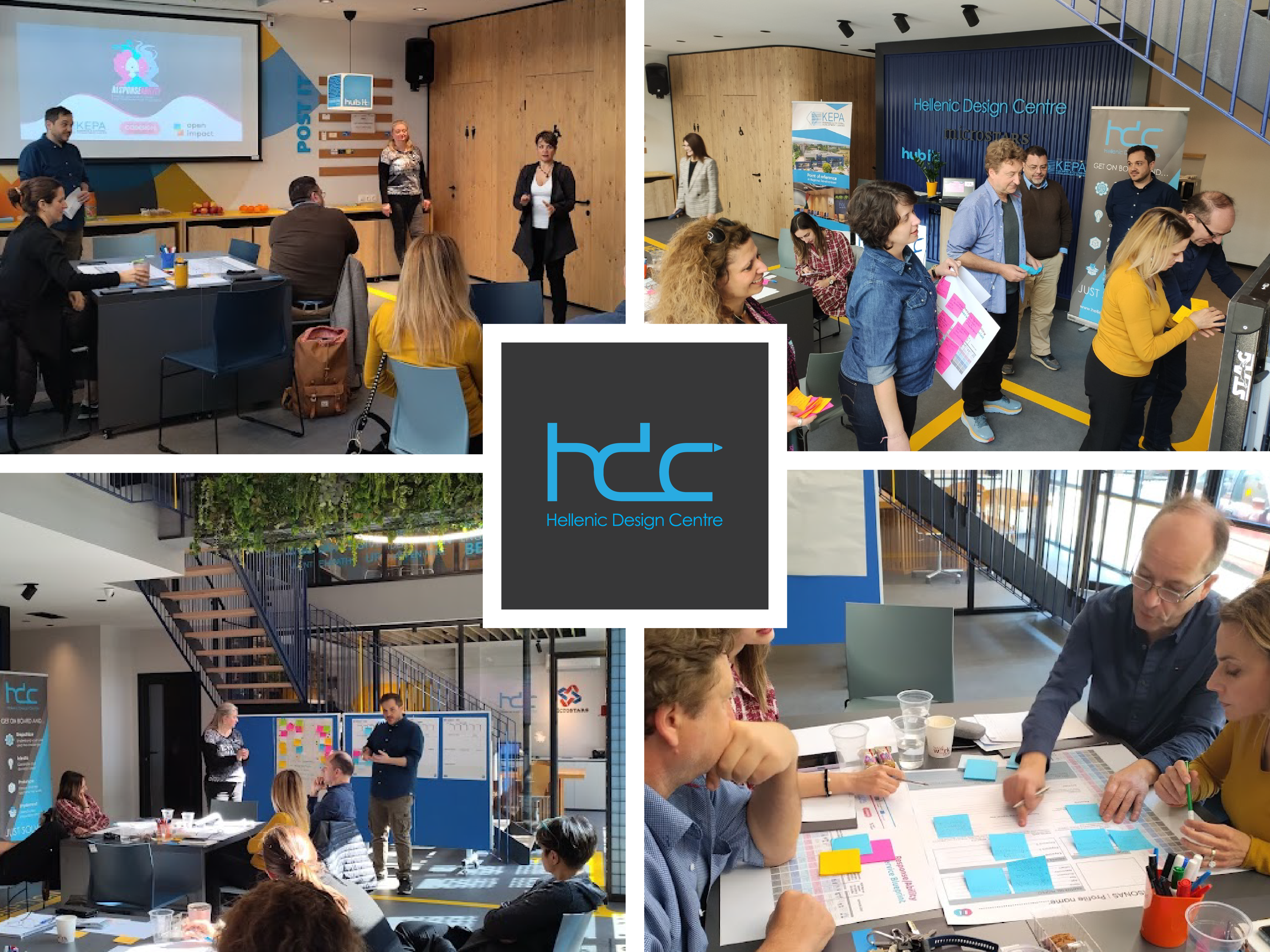 Hellenic Design Centre / Business and Cultural Development Centre (KEPA)
10/05/23
Response/Ability Pop-Up School
The Hellenic Design Centre team, an initiative of the Business and Cultural Development Centre (KEPA), is implementing the Response/Ability project of the Erasmus+ programme. The project aims to provide a platform to enhance the skills of both youth NGOs and young NEETs in applied social research, design thinking, service and speculative co-design. This is done to equip them with the necessary design tools to respond to contemporary urban challenges.
HDC members successfully organized and implemented the first phase of the project in Thessaloniki, Greece. This involved a two-day educational program where trainers interested in working with young NEET groups were trained in the methodology of design thinking. They co-designed the 3-day pop-up school of the project, scheduled for mid-June.
The Response/Ability Pop-Up school will have 30 participants from Thessaloniki, who will work in groups guided by trainers and the support of the HDC team. The participants will implement all stages of the Design Thinking methodology, aiming to solve the challenge of "How might we transform the open cultural spaces of Thessaloniki into sustainable, accessible, attractive, and green?" By researching their chosen open cultural spaces, using idea production tools, and designing innovative solutions, the teams will be evaluated by a committee of representatives from Thessaloniki city organizations.
More Information: kepa.e-kepa.gr/european-progra[…]ity-en/?lang=en