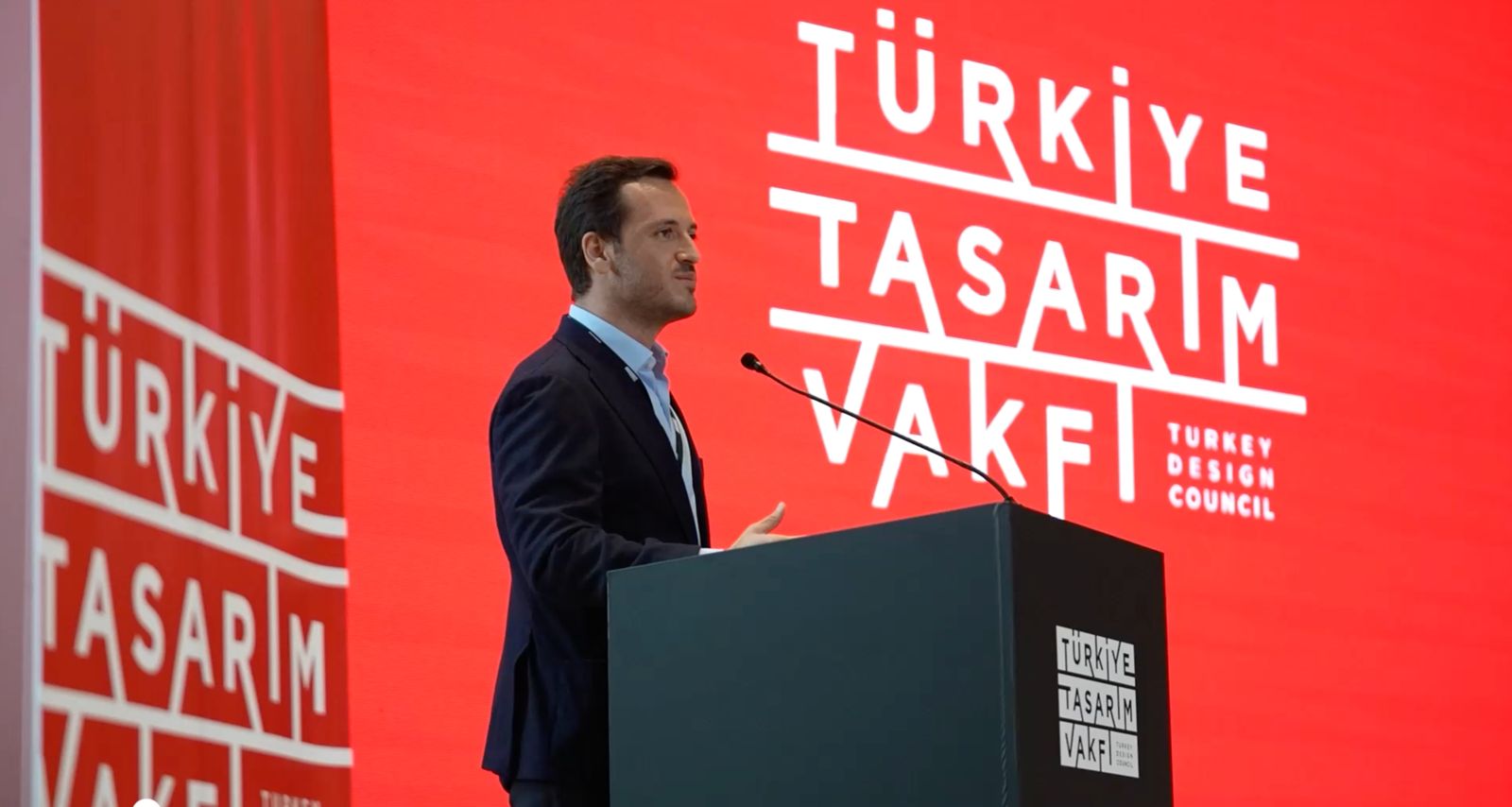 Mehmet Kalyoncu | Türkiye Design Council Founder & Chairperson
14/11/23
Revitalization of Hatay, Turkiye
A new era for Türkiye's ancient city as Foster + Partners was appointed to lead design and planning after the February earthquake. Design-led revitalisation of Hatay province is underway with an international consortium developing masterplan, spearheaded by Türkiye Design Council. The internationally renowned Bjarke Ingels Group also has appointed architects, alongside Turkish practices DB Architects and KEYM.
Following the devastating earthquake on 6 February 2023, the Türkiye Design Council (TDC) has brought together the world's best architects and designers to start the long-term process of revitalising the historic province of Hatay, situated in southeast Türkiye.
TDC has convened 13 design practices composed of leading experts in architecture, design, engineering, environmental sustainability, culture, heritage, and archaeology, including Foster + Partners and Bjarke Ingels Group. Collectively they are working towards a vision for the next era of Hatay that ensures it is resilient, sustainable and liveable for generations to come, while preserving its 2,300-year-old cultural heritage and identity.
At the heart of the initiative is a visionary new masterplan for the city of Antakya (known to antiquity as Antioch), which is being developed under the leadership of internationally acclaimed Foster + Partners, alongside renowned Turkish practices DB Architects and KEYM (Urban Renewal Center), that will lay the foundation for its future. The masterplan is expected to be revealed fully in 2024.
Over the coming months and years, Türkiye Design Council aims to create a new global approach to rebuilding cities after natural disasters that brings together the world's best architects whilst giving the local community of Hatay a voice in their city's recovery. Hatay will become a global exemplar for earthquake recovery, taking best practice principles from around the world and applying them to its truly unique context.
With an estimated 80% of the central city of Antakya destroyed during the earthquake, there is an urgent need and opportunity to reimagine the city for future generations with improved climate resilience, connectivity, and social and environmental wellbeing. The location of central districts, administrative buildings and new infrastructure must all be considered.
Described as a mosaic of archaeological and historic religious features, it is the site of two significant ancient cities: Seleukeia Pieria and Antiokheia. Plans will be reflective of this, incorporating the restoration of important sites such as the Uzun Bazaar, churches, mosques, bathhouses and synagogues to reassert its skyline and reputation for religious tolerance, while also being attuned to its natural geography, including the plains of the Asi River.
Türkiye Design Council's revitalisation planning is being supported by the Turkish Ministry of Environment, Urban Planning and Climate Change, and the Ministry of Culture and Tourism.
"Following the earthquake, we experienced the biggest-ever global co-operation for the relief effort. Now, we want this to be the biggest-ever global collaboration of experts to shape the next era of Hatay. This province, and its centre Antakya, are places of great significance to humanity, both culturally and historically. It is a centuries-old place, and we have an enormous responsibility to its people and to honour its rich past while ensuring its vitality as a modern city continues for generations to come.
As the relief effort continues, this is the first step towards Hatay's next chapter and with the support of our project partners, we can ensure it becomes an example for the world of design-led revitalisation. If we are successful in Hatay, we can integrate this spirit of collaboration into other Turkish and international recovery and revitalisation efforts where local people most need them."

-Mehmet Kalyoncu, Chairman of the Türkiye Design Council
Nigel Dancey, senior executive partner at Foster + Partners, commented that following the terrible tragedy that occurred on the 6th of February, we are looking forward to working with local communities and collaborating with architecture, planning, urban design and engineering experts in Turkey, to help develop plans for the historic city of Antakya.
Cem Yılmaz, Founding Partner of Keym Urban Renewal Center, said:
"Through our partnership, we embarked on a journey to transform Hatay into a beacon of hope. In this journey, I can say that our national and international collaborations will teach both our country and the world to work and live together, addressing one of the most significant urban problems of our time – disconnected public spaces. First, we will revive the city of hope, Hatay, and then it will in turn revive our hopes."
Bünyamin Derman, a founding partner at DB Architecture, stated that Hatay has experienced significant destruction due to earthquakes at least seven times throughout history, with some experts suggesting as many as 33. He noted that in February, the city faced devastation with 80% of it being affected. This situation puts Hatay in a unique position, its archaeological and religious mosaic features require special urban planning, which needs to be combined with the creation of self-sufficient, resilient structures. Derman emphasized that Hatay, being a walled city, should focus on a pedestrian-oriented design. The city's planning is also set to centre around elements like water, forests, olive farming, and livestock. This is in line with maintaining the city's extensive agricultural courtyards, while also tackling global warming-related challenges such as the increasing problem of floods, which will require a reorganization of the riverbeds.
History of Antakya and Hatay
Antakya is the capital of the Hatay province in southeastern Türkiye. Hatay lies about 30 km from the Mediterranean on the plain of the Asi River (the ancient Orontes) at the foot of Mount Habib Neccar (ancient Mons Silpius) and is surrounded by large expanses of olive groves.
Known to antiquity as Antioch (Antiocheia), it was founded in the fourth century BC by Seleucus Nicator, one of the four generals between whom the empire of Alexander the Great was divided. It soon grew, and by the second century BC it had developed into a multi-ethnic metropolis of half a million – one of the largest cities in the ancient world, home to one of the first Christian communities and a major staging post on the newly opened Silk Road.
Over centuries it was razed by earthquakes and went through periods of prosperity and decline. After World War I, Antakya, along with most of the rest of the Hatay, passed into the hands of the French, who laid the foundations of the modern city. In 1939 it became a Turkish province.
Modern Hatay is an important transportation link between Syria and other parts of Türkiye. The most convenient ports for suitable routes to the Mediterranean from the northern Middle East are also located in this region. On 6 February 2023, Hatay was devastated by the Türkiye-Syria earthquake. It was the worst-hit region of Türkiye, with tens of thousands of lives lost in the province. The relief effort is ongoing, with hundreds of thousands of people displaced and buildings affected.
About Türkiye Design Council
With a design-centric ethos at the heart of its work, the Türkiye Design Council has been committed to fostering Türkiye's socio-economic development since 2016. Through various design workshops, as well as a "Design Library" gathering industry and academic publications, the Council has created a publicly available resource and workspace accessible to all.
TDC is also committed to nurturing the next generation of designers in Türkiye. Amongst these numerous initiatives are the design-centric video content platform iskele.co and the Iskele blog, collating and amplifying the writings of industry-leading designers.
Its latest initiative is the masterplan and design-led rebuild of Hatay, one of the regions most affected by the February 2023 earthquake. TDC is collaborating with the world's leading architects to revitalise the region and build Hatay's next chapter.
Last updated: 16/11/23