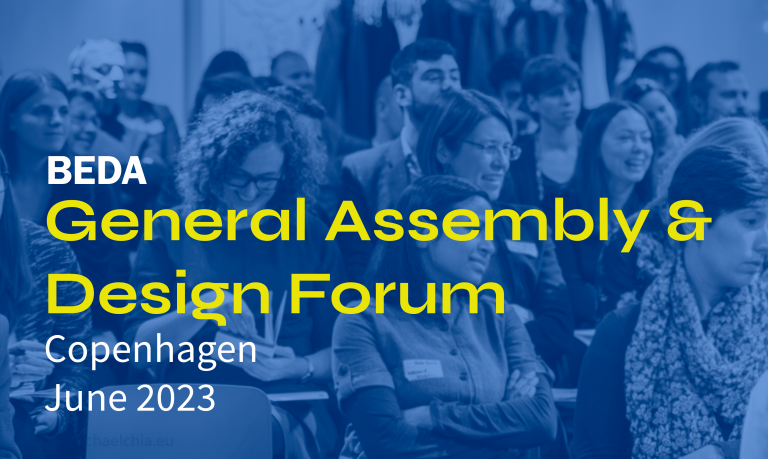 Michael Chia / BEDA General Assembly & Design Forum, Copenhagen, June 2023
17/03/23
BEDA General Assembly and Design Forum – Copenhagen, 8-9 June 2023
The annual BEDA General Assembly (GA) taking place in Copenhagen on 9 June 2023 is an important opportunity for members to actively shape BEDA's operations. While the GA is a members only event, we invite you to join the preceding BEDA Design Forum on 8 June 2023. Online participation will not be available.
Linking the BEDA events with 3daysofdesign, Wed 7 – Fri 9 June 2023, you can plan your trip to Copenhagen to visit a wide selection of design exhibitions and events.
This year the General Assembly will elect the BEDA Vice President for the term 2023-2025. BEDA is calling their membership to nominate candidates to stand for this election.
BEDA will inform its members of all relevant information, such as registration and issue nomination and voting accreditation forms in due time. All required information is issued via email and can also be accessed in the BEDA Member Zone.
Last updated: 18/03/23