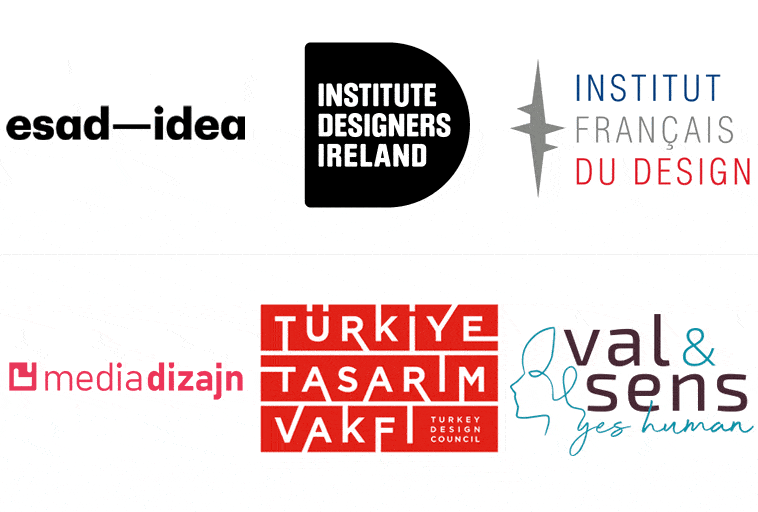 28/05/21
Six new BEDA Members
At its annual General Assembly held online on Friday 28 May 2021, BEDA Members ratified six new organisations from five European countries as full members of BEDA. This brings the total of BEDA's organisational members to over 50 for the first time.
The successful new BEDA Members are, (in alphabetical order):
Esad-idea, Portugal
esad—idea is the R&D unit of ESAD/College of Art and Design, rated as "Very Good" by Foundation of Science and Technology (FCT). Understanding research as a fundamental means of scientific, technological and social innovation, esad—idea develops research in fields of industrial, communication, interior and urban design, curatorship, history and design theory. Currently esad—idea is in the process of organising the 2nd edition of the Porto Design Biennale, which will be held between June and July, 2021, in Porto and Matosinhos.
https://esadidea.pt
esadidea@esad.pt
---
Institute of Designers in Ireland (IDI)
Established in 1972, the IDI is a membership association of Irish designers who promote and advocate for Irish design. The IDI was set up to lead design in Ireland, by associating in a single professional institute as the recognised national, EU and international association and representative body for qualified and qualifying designers in Ireland. The IDI represents and supports creativity within a wide range of disciplines across the full spectrum of Irish design.
http://www.idi-design.ie/
charlotte.barker@idi-design.ie
---
Institute Franҫais du Design (IFD)
Established in 1951, The Institut Français du Design, awards the official Janus label; develops the services of the Student Janus and provides schools and young professionals with the benefit of its networks, (including the IFD's Design Campus). IFD also promotes innovation through design, facilitating connections between different actors and forming study groups around common projects. Companies from all sectors call on the expertise of the IFD to guide their approach to design including the definition of specifications, management of calls for tenders and the selection of designers.
http://www.institutfrancaisdudesign.fr
contact@institutfrancaisdudesign.com
---
Media Dizajn, Poland
With a network of specialists, experts and scientists in Poland and Europe, Media Dizajn is a respected international expert in the field of innovative solutions for the creative sector. Established twelve years ago, Media Dizajn organises seminars, conferences, concerts, workshops and meetings in addition to advising organisations in the process of creating social innovations, strategies and business solutions. It carries out national and international projects and is a part of the service design network in Poland. Members of the association include political scientists, economists, computer scientists, programmers, financiers and professional managers with management certificates such as Prince 2 Practitioner or ScrumMaster.
http://mediadizajn.pl
biuro@mediadizajn.pl
---
Turkey Design Council
Turkey Design Council aims to contribute to Turkey's social and economic development with design-oriented approaches. It promotes young designers; provides a basis for the development of qualified design and discusses social and economic visions. It advocates interdisciplinary design thinking and practices through gathering public and private actors. Active projects include Urban Projects, Education and Research Projects, Media Projects, Collaborations and Grant funded Projects.
http://www.turkiyetasarimvakfi.org
info@turkiyetasarimvakfi.com
---
Association de Valesens, France
Formed in 2005 as a French, general interest association, VALESENS, promotes the sensory technologies and design in the Loire Valley, France. The ambition of Valesens is to lay the foundation of an innovative competency within the region. In 2007, Valesens co-created the innovation Lab for sensory design studies and sensory technologies and established the first professional and international congress dedicated to 'innovation through sensory technologies' in Tours, today known as 'Sensory'. Valesens also conducts research and experimentation in new materials and has, for example, through its 'RENEICSENS' project, explored the sustainable transformation of waste material from local firms into environmentally advantageous new materials or products. Valesens has organised the 'France Design Week Loire Valley' since its first edition in 2020.
https://valesens.com/
association.valesens@gmail.com
Last updated: 19/03/23