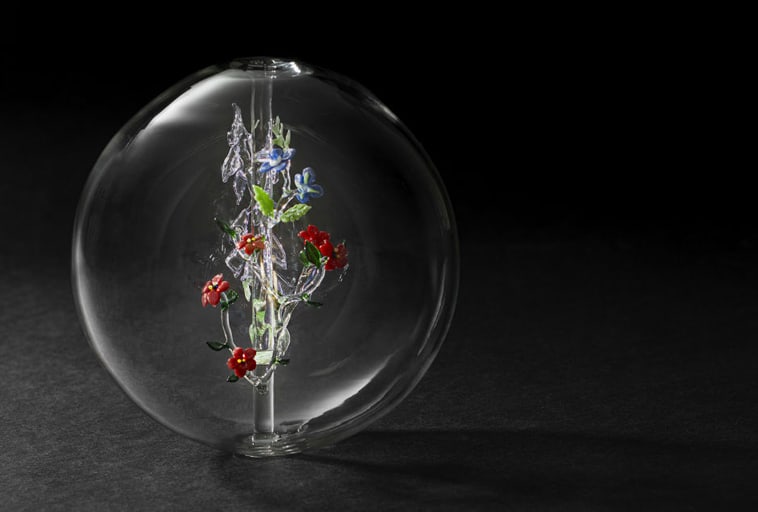 19/11/19
Surface Matters
Surface Matters, an exhibition of new and innovative works from the Design & Crafts Council of Ireland's PORTFOLIO: Critical Selection 2019-20, will open at the National Design & Craft Gallery in Kilkenny on 21st November. This follows its inaugural run at the Coach House Gallery, Dublin Castle from February to May 2019 and its tour to Artesania Catalunya – CCAM, Barcelona from May to July 2019.
The 24 Irish designer-makers represented were selected by an independent expert panel for demonstrating excellence in craftsmanship, design quality and technical skill by international standards. This exhibition will be officially launched by internationally renowned sculptural furniture designer and PORTFOLIO member, Joseph Walsh.
Surface Matters, curated by Liz Cooper, considers the extraordinary skill and attention to detail involved in the creation of these contemporary craft objects. From the application of an exquisite patina and the repetition of building a complex form to a deep understanding of how their materials perform, there are many significant skills and attributes that set these makers apart. A well-crafted object gives much visual delight, may make pleasing or intriguing sounds when handled and, if made of an organic material, may also have a scent that evokes other places or times, as soothing or disturbing memories.
The Design & Crafts Council of Ireland's PORTFOLIO programme actively works to grow the reputations and potential of designer-makers across all major disciplines of contemporary craft. Featured makers are those producing innovative objects, either one-off pieces or limited editions, and working to the highest standards of design quality and technical skill.
National Design & Craft Gallery, Castle Yard, Kilkenny, Ireland21st November 2019 – 24th February 2020www.ndcg.ie
---
Image supplied: Biophilia glass blossoms by Emma Bourke