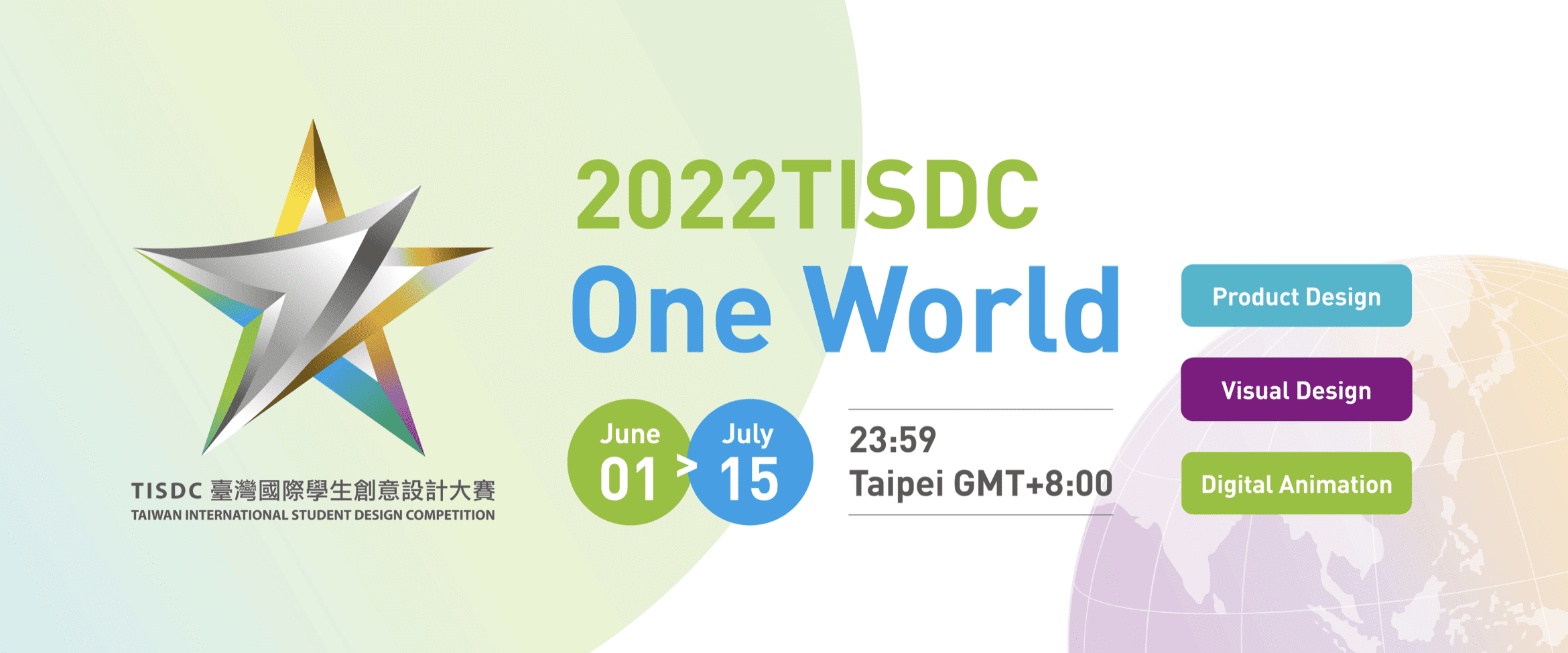 20/06/22
Taiwan International Student Design Competition submissions deadline - 15 July 2022
The Taiwan International Student Design Competition is inviting to submit works in Product Design, Visual Design, and Digital Animation categories.
The online registration and submissions is from 1 June to 15 July, 2022.
The purpose of TISDC is to encourage international creative design exchange, develop creative design talents, express the international image of Taiwan attaching great importance to creative design, and establish the international design status of Taiwan.
The TISDC's Features:
– Total Prize Money is up to US$150,000
– The largest Student Design Competition in the World
– 22 International Design Associations Endorsed Special Awards
– No Registration or Entry Fee
Throughout years of endeavour and effort, 2021TISDC attracted a total of 59 countries/region worldwide, 970 schools to join the competition, receiving 21,901 registration entries among the 3 categories, which set a new record and indicated that TISDC is indeed the most participated, with the highest award's international student design competition in a worldwide scale. The theme of 2022TISDC is Action and three categories are included: Product Design, Visual Design and Digital Animation.
More information HERE.