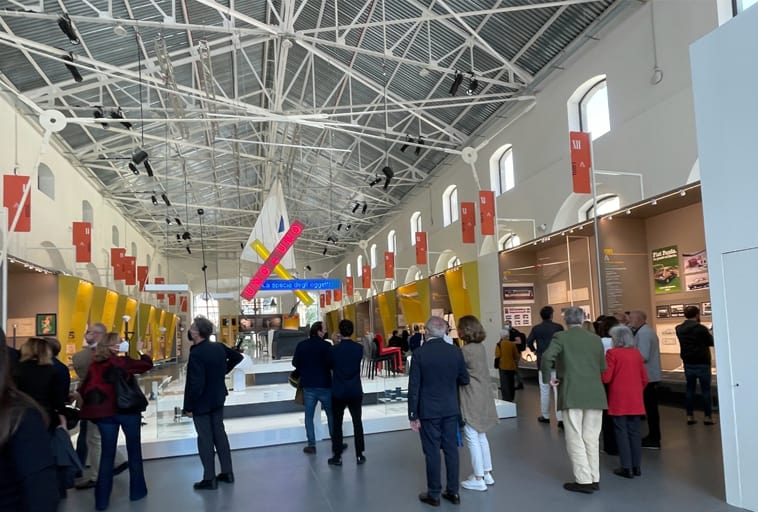 25/05/21
The ADI Design Museum is open!
Milan has a brand new point of reference for design and the general public from all over the world: the ADI Compasso d'Oro – Design Museum opened on 25th May 2021.
It houses the historic collection of objects that from 1954 to today have obtained a mark of recognition for their quality that is among the most appreciated anywhere in the world: 359 objects which have been awarded the Compasso d'Oro and 1,969 pieces with an Honourable Mention, along with documents, correspondence, sketches and technical drawings.
This heritage is enriched and expanded with every edition of the award and has been brought together by ADI (Association for Industrial Design), the Italian association of design professionals and companies that has managed the award since 1958.
In order to safeguard and promote the collection, in 2001 ADI established the ADI Compasso d'Oro Foundation, which has had the support of the Italian Ministry for Cultural Heritage, the Lombardy Region and the Milan Municipal Council in the creation of the museum. The opening of the Museum is thus the result of long and painstaking work and highly positive collaborations between private individuals and public institutions.
Thanks to this the Museum will also be not only a meeting place for the design community, but a point of reference for the general public who will be able to get to know design via simple and direct language and not only through the pieces in the collection, but also with in-depth exhibitions, conferences and events.
The museum also features a specialist bookshop, a cafeteria, educational services and a workshop dedicated to restoration. It will be open from Tuesday to Sunday, from 10.30 to 20.00. Buying tickets is in digital format only: you can book and buy them on your phone or tablet from the Museum website.
On June 3rd the exhibition of the 2020 ADI Design Index will also open at the museum. This is the annual review of the best in Italian design that ADI has been promoting since 2000, and for the first time the selected pieces can now be displayed in the Association's headquarters.
ADI Design Museum – Compasso D'Oro
Piazza Compasso d'Oro 1, Milano
Entrance from via Bramante 42, via Ceresio 7, 
piazzale del Cimitero Monumentale
For further information visit: adidesignmuseum.org
#adidesignmuseum
Photo: © 2021 Martina Bonetti