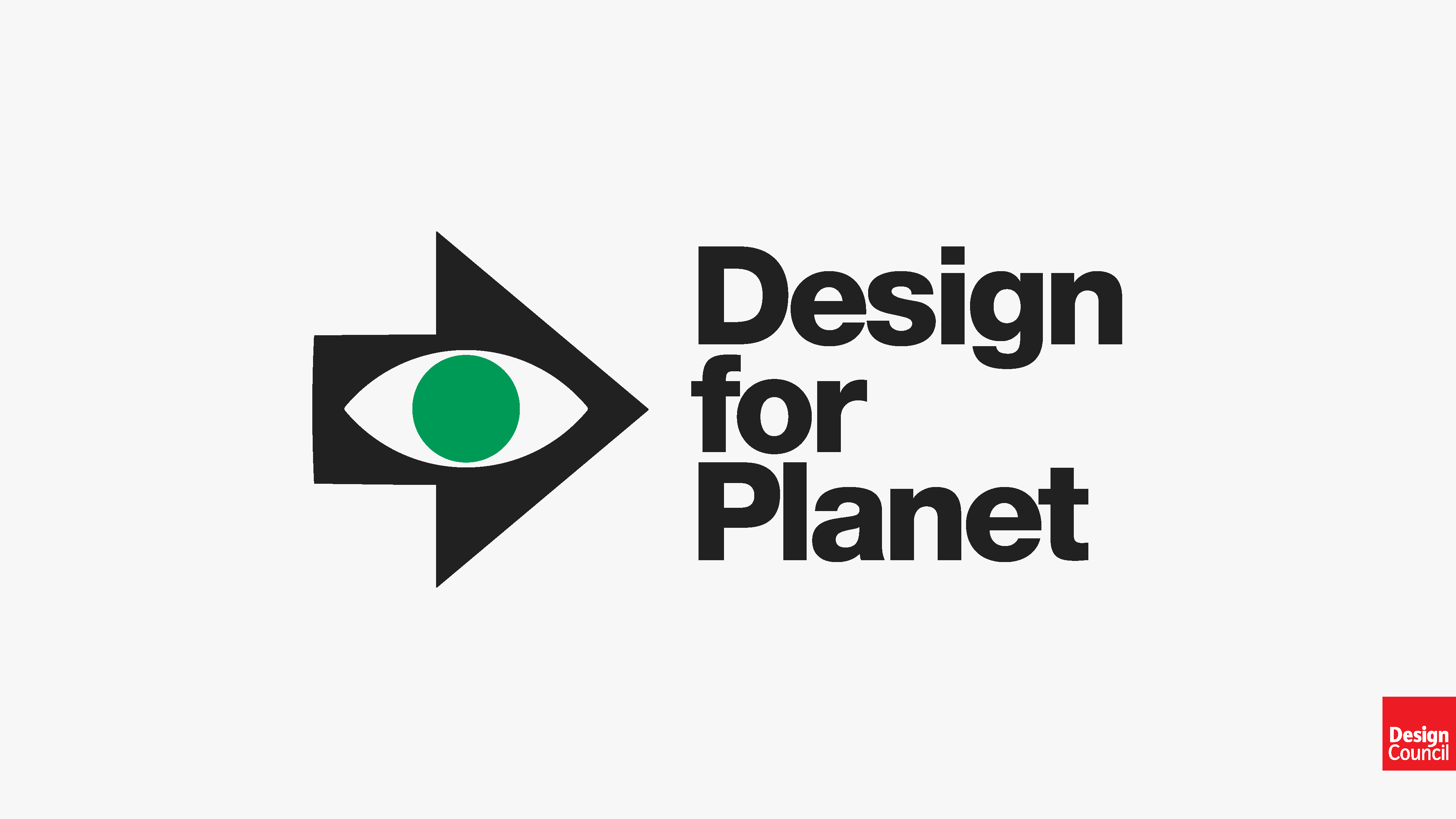 Design Council | Design for Planet Festival 2023
19/06/23
The Design Council Invites to Collaborate at Design for Planet Festival 2023
The Design Council invites businesses and designers to collaborate for a net zero future at Design for Planet Festival 2023.
The Design Council announces the third edition of the award-winning Design for Planet Festival 2023. Under the theme COLLABORATE, the festival aims to mobilise the UK's powerful design community to unite efforts in addressing the climate crisis. In support of COP 28, the two-day free hybrid event will take place on Tuesday 17 October and Wednesday 18 October 2023 at the Enterprise Centre, University of East Anglia in Norwich – one of the world's most sustainable buildings.
Guests will hear from some of the leading voices in sustainability and design today, across a series of online and in person events, seminars and keynotes, including design anthropologist, Dr Dori Tunstall, science communicator Asher Minns, illustrator and designer Stefanie Posavec, housing campaigner and television presenter Kwajo Tweneboa and many more.
The festival is free to all designers, universities, students and businesses alike – with registrations opening on 13 June 2023.
Today (13 June 2023) the Design Council opens its free online registrations and announces curatorial team and programme highlights for the Design for Planet Festival 2023.
The Design for Planet Festival is the Design Council's flagship event as part of the Design for Planet mission: to galvanise the 1.97 million people working in design in the UK to design our way to a net zero world and beyond.
This year's festival theme COLLABORATE champions design innovation and advocacy in the face of climate crisis as a collective act. The event brings together leading experts from the world of design, fashion, built environment, policy, media and education to empower an important cross-industry dialogue. Placing the planet at the heart of this conversation, the festival highlights the shared responsibility and power of collaboration, in the lead up to the 2023 UN Climate Change Conference – COP 28 in the United Arab Emirates, later in the year.
Amplifying the importance of collaboration, Design for Planet Festival 2023 has introduced a new approach to its curatorial panel – inviting for the first time an inspiring and diverse group of cross-sectorial experts to help curate the festival alongside Design Council experts.
Design for Planet Festival 2023 curatorial panel includes, Cat Drew – Chief Design Officer, Design Council, Natasha Trotman – Design Council Expert, Inclusion, Alice Fisher – Design Journalist at The Guardian, Shawn Adams – Co-Founder of Poor Collective and Fiona Lettice – Research and Innovation, University of East Anglia.
The festival will feature over 60 cross-industry experts from many diverse disciplines of sustainability and design, from fashion and built environment to energy, mobility, inclusivity, policy, media, education. Keynote speakers include Bas Van Abel – Founder of Fairphone, Dr Dori Tunstall – Dean of the Faculty of Design at Ontario College of Art and Design University, Asher Minns – Science Communicator at Tyndall Centre for Climate Change Research, Stefanie Posavec – Designer, Artist and Author, Kwajo Tweneboa – Housing Campaigner and Television Presenter, Zoe Robinson – Producer at Headlong Theatre, Helen McGowan – Production Director at TOAST, Tiffanie Darke – Director of Story Futures at Story Studios, Baroness Helene Hayman – Co-Chair at Peers for the Planet and Head of Marketing EMEA at Patagonia will deliver a keynote on the importance and impact of collaboration in design.
Further speakers and panel discussions announced today include Asher Minns – Executive Director, Tyndall Centre for Climate Change Research alongside Stefanie Posavec – illustrator and designer of 'The Climate Book' by Greta Thunberg, Rosslyn Colderley – England North Director of Sustrans and housing campaigner and television presenter Kwajo Tweneboa.
Minnie Moll, Chief Executive, the Design Council said:
"This will be our third year of curating the sustainable design event of the year; discovering what design needs to do to solve the greatest challenge of our time. We will bring together designers, businesses, and policy makers to connect, inspire and help make this year's theme of COLLABORATE a reality.
The theme COLLABORATE is an opportunity to champion the ways in which design happens with others, has impact at scale with multiple actors in the room, and is more meaningful when we do it together."
Professor John Gordon, Academic Lead, Creative University of East Anglia said:
"UEA is delighted to host the Design Council's Design for Planet festival, which promises an exciting programme of events and debates exploring and supporting the UK design industry's role in a sustainable, climate-first future. As host, our university is superbly positioned to contribute: our strategic research themes ClimateUEA and CreativeUEA link researchers and partners from across disciplines, exploring new areas of research, learning, action and impact. We are also home to Brandland, which champions Norfolk's rich brand heritage and sustainable innovation."

"The Enterprise Centre on our campus is a fitting location for this conversation. As one of the greenest buildings in Europe, it is a shining example of how to design for the planet. Innovations by the thriving creative and cultural industries of Norwich and the Eastern region demonstrate how it is possible link place and communities to realise an ethos of sustainability, an ethos that connects local and global outlooks. We expect that the festival will be an inspiring call for action for our students and researchers, and for artists, designers, businesses and individuals."
The festival will be held at one of the greenest buildings in the UK, The Enterprise Centre at UEA completed in 2015. The original challenge for the team building The Enterprise Centre was to create the UK's most sustainable building. As a result, it was constructed sourcing low-carbon local materials. The innovative Enterprise Centre has the two highest sustainability certifications possible; Passivhaus and BREEAM Outstanding. The low embodied carbon building is made from timber, local thatch and reclaimed materials. It is one of only a handful of buildings to achieve an energy certificate DEC A rating, the most energy efficient specification, for a sixth year in a row.
Get involved
Visitors can expect talks, practical sessions, design tools and a full list of speakers to be announced in September 2023.
Sign up today to the Design for Planet Festival 2023.
Registration and More Information: www.designcouncil.org.uk/our-events/design-for-planet-festival/