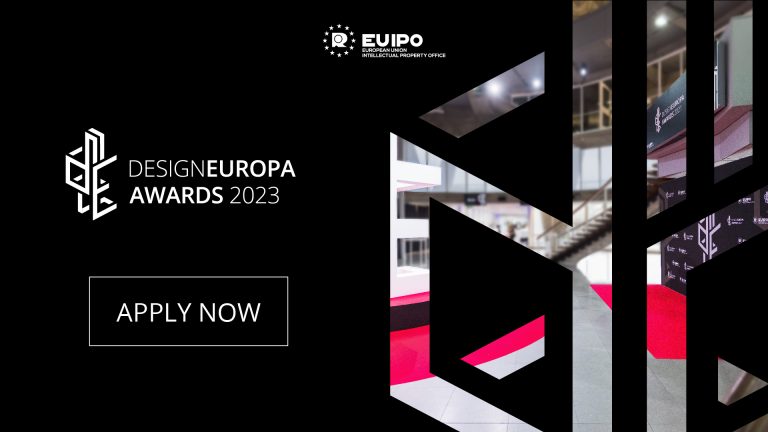 EUIPO, DesignEuropa Awards
02/02/23
The EUIPO announces the fourth edition of the DesignEuropa Awards
The DesignEuropa Awards is organised every two years by the European Union Intellectual
Property Office (EUIPO). It is a must-attend event on the international industrial design
agenda. The event celebrates excellence in design brought to market with Registered
Community Design (RCD) protection.
The nomination and application period for the DesignEuropa Awards is now open until
10 March 2023.
The categories in the DesignEuropa Awards are:
The Industry Award: For designs from large and medium-sized businesses.
The Small and Emerging Companies Award: Aimed at designs from small
companies as well as from recently established companies, regardless of their size.
The Lifetime Achievement Award: For individual designers with a sizeable body of
aesthetic work produced over the course of their career and which has also had a
demonstrable impact in the marketplace. Applicants in this category must currently
use the RCD system, or have used it at some point during their professional career.
The Awards Ceremony will be in September 2023 in Berlin, Germany.
Apply to enter or nominate your favourite design now!
More Information: euipo.europa.eu/ohimportal/en/dea-home[…]1f8d9dbcd2
Last updated: 06/03/23