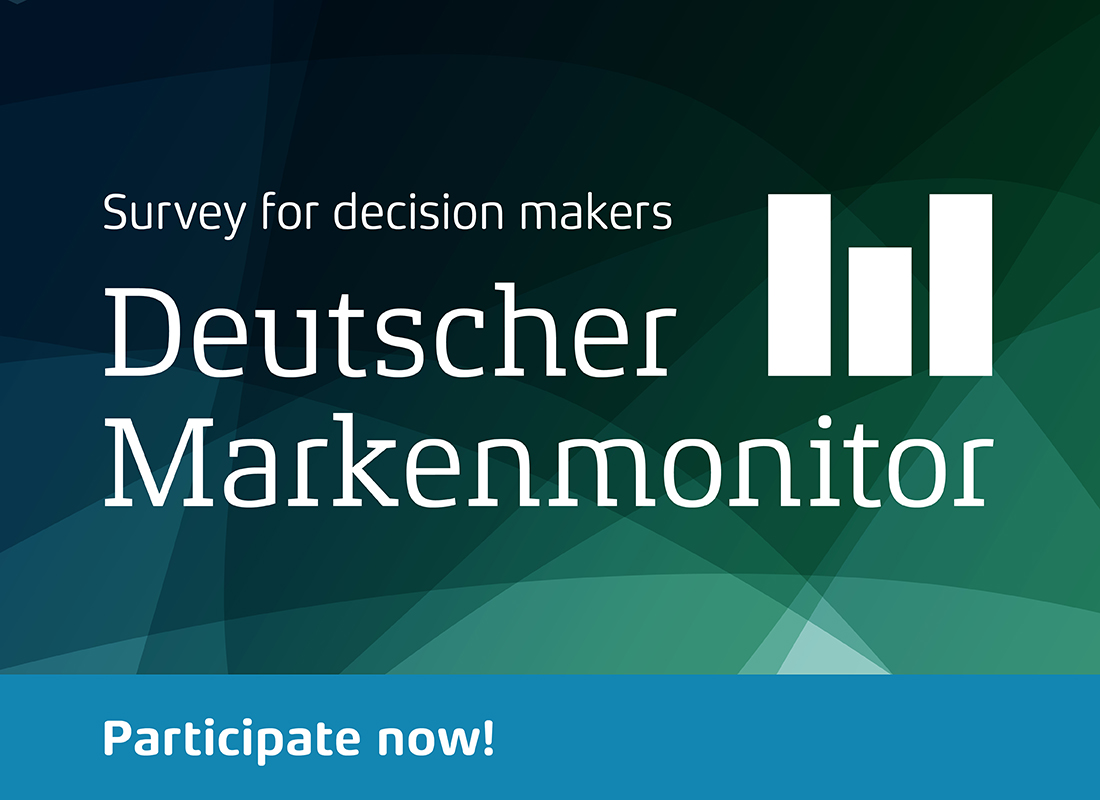 German Design Council / Survey For Decision Maters, Deutscher Markenmonitor
13/03/23
The German Brand Monitor 2023. Your Opinion Counts!
Participate now in Germany's largest decision-maker study on trends and success factors in the brand world of tomorrow. Make your opinion known and share your experiences in digital brand management, employer branding, and brand controlling with other brand experts. Begin now with our online survey, 'German Brand Monitor', sponsored by the German Design Council and gmk Markenberatung.
Your exclusive advantage: all participants will receive the results of the study in advance of official publication.
More Information: survio.com/survey/d/A6D5M9V0O1G3D6U9C
Last updated: 14/03/23