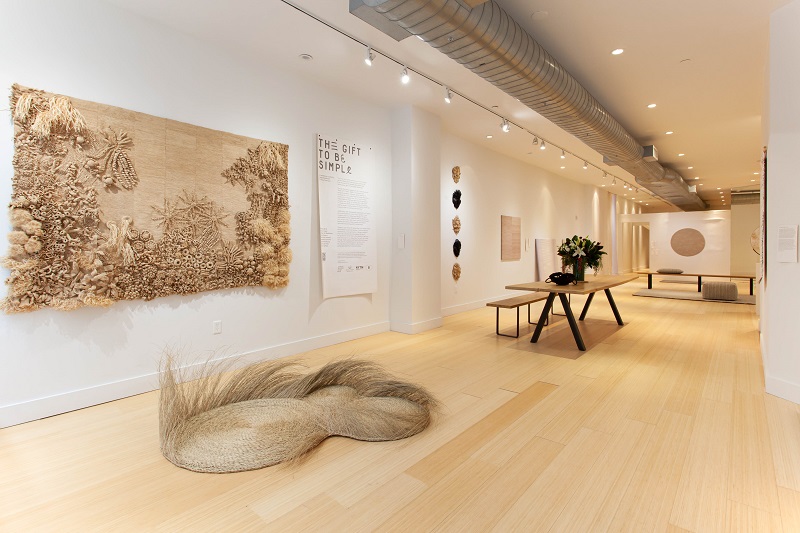 Léon Cato / NYTM, Belgium is design
02/03/23
"The Gift to be Simple" - exhibition at Atelier Jespers in Brussels, 8-18 March 2023
An exhibition curated by Lidewij Edelkoort and Philip Fimmano during Collectible Fair, 8-18 March 2023 at Atelier Jespers in Brussels.
Curated by Lidewij Edelkoort and Philip Fimmano and presented at the 7th edition of the New York Textile Month festival in October 2022, the exhibition will take place in Brussels on the occasion of the Collectible design fair. After its success in New York, The Gift to be Simple will bring the beauty of the works selected to the Belgian public.
It will be hosted by Jean-François Declercq in the magnificent modernist house known as Atelier Jespers.
Aimed at attracting interior architects and designers as well as a general audience, the textiles, furniture and objects on display embody an innate sense of simplicity, quality and originality. Through the textile-based works of 9 talented women, the show investigates the straightforwardness of Belgian design and how it correlates to a more sober aesthetic today: discovering excellence in everyday items. This ethos is amplified by purist furniture from the manufacturer Atmosphère & Bois Home, partly fabricated from reclaimed woods.
As a trend forecaster, Edelkoort has been observing the emergence of paired-back design for several years, noting that "In chaotic and fearful times, humanity will naturally look for answers and find solace in simplicity. People are trying to make the ordinary extraordinary." Additionally, with many people relocating to rural regions during the pandemic, a more rustic approach is also impacting interiors, fashion and lifestyle. Therefore, upholstered furniture, tapestries and household items such as dish cloths, table linens, towelling and indulgent bedding formulate a trend towards more textiles and emotional tactility within the new home.
More Information: wbdm.be/en/agenda/belgium-is-d[…]ft-to-be-simple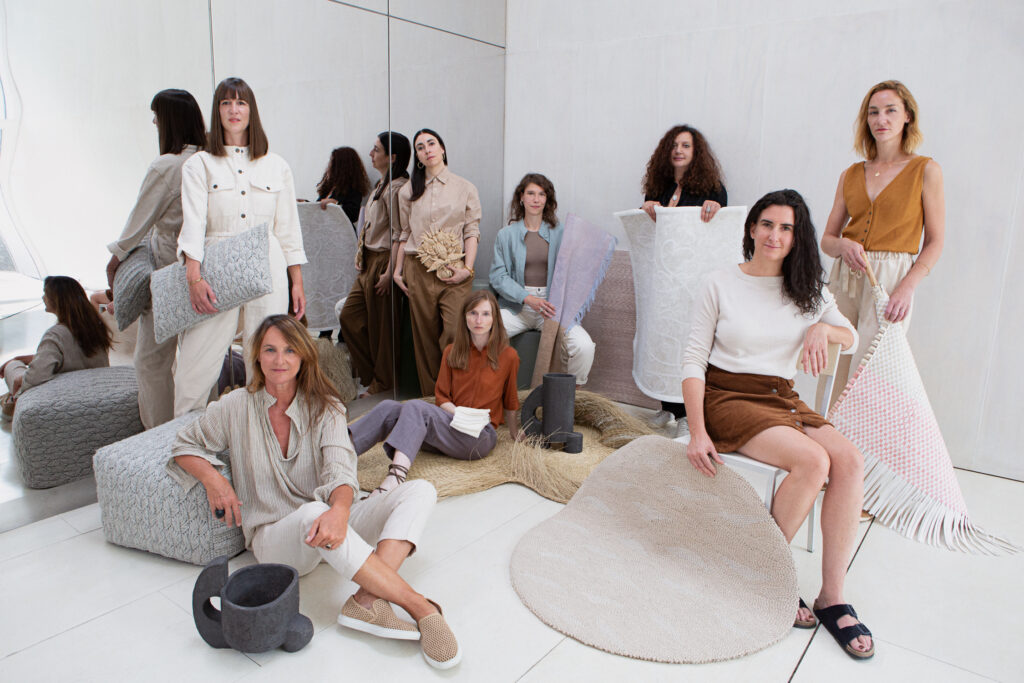 Image Credit: Laetitia Bica / NYTM 2022, The gift to be simple
Last updated: 06/03/23